Spring Sports Spring into Action
With winter sports coming to a successful end of their seasons, OHS can look forward to spring sports kicking off. The spring sports offered at OHS are Track, Baseball, Softball, Golf, Lacrosse and Boys Tennis.
The OHS track team had a very successful season last year. The team sent ten to compete at state. Last year was the team's first year without COVID restrictions since 2019.
Nathan Porter is the co-head coach of the OHS track team.
"Regarding our upcoming season I want people to know that we are going to work really hard and we're going to have a lot of fun. We have a great group of athletes; we're going to have a pretty good team. We always have a ton of fun," Porter said.
The first official practice is on March 13th at 3:00 p.m. The team will have a total of five home meets, the first of which will be hosted indoors at home on April 8th.
The Orono baseball team played their best season in over a decade last year. With a hard loss in sections the team feels there is a lot left on the table.
Cooper Shannon is a Senior catcher who has been playing baseball for ten plus years.
"We do play some tougher teams like Benilde, Chanhassen and Hutchinson, but we have our sights set past sections for the upcoming season. I think we will have a very strong team with a lot of potential," Shannon said.
Baseball will unfortunately not have any games on the Orono campus, but they will be playing at Don Tempe Field (Veterans Memorial Park). Throwing practices start on March 13th and tryouts start on March 20th. The Orono softball team ended last year's season with a .500 record but the overall feeling from the team was that they had a fun season.
"I think we have a really good chance at state this year. So, I'm super excited about that. Our team is so close, and we always build each other up. Come out and watch! It's going to be a good season," Senior captain Katelyn Fix said.
The team has a very packed season with games Monday, Wednesday and Friday. They had their first captains practice last week and the normal practices start on March 13th. Orono Boys Lacrosse had a successful season last year. The team has been having captain's practices twice a week as well as a winter league.
"Last year's season was a pretty solid building block for this upcoming season. This season has a lot of new faces and a lot of old faces coming back. I'm looking forward to the new kids and a great season. It should be fun. There'll be some good talent that'll hopefully get us farther in sections this year," third year varsity defenseman Spencer Green said.
Orono Girls Lacrosse has a new coaching staff as well as some new faces to the team. The captains are looking forward to a fun season.
"Last season did not go as well as we hoped as far as wins and losses but overall, it was a really fun season so I'm excited for this season. I'm not sure of our schedule yet but we will have like 13 or 14 games," Senior captain and a 4th year varsity player Bridget Kringen said.
Tryouts for the girls' lacrosse team are the week after spring break. Orono Boys Tennis had an exciting season last year, with the team winning state. The team has already had some captain's practices. The teams matches start in early April and continue through may. The state tournament will be in early June. Nathan Tanner is a doubles player.
"We have a good chance at doing well during the season if we keep up the intensity. It will be an even closer match with Wayzata this year than last year and as a team we are going to have to take our games to the next level," Tanner said.
Both Boys and Girls Golf had a successful season last year but with some coaching changes they are looking at a lot of possibilities for the season.
As these sports are beginning, consider supporting these teams and help them have a successful season!
Leave a Comment
About the Contributor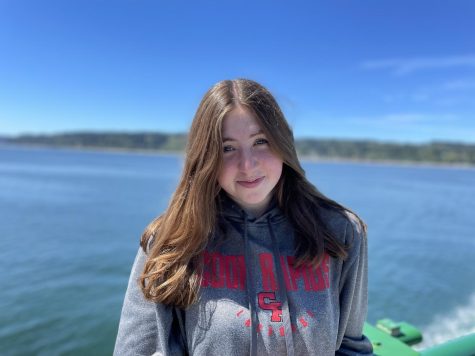 Ella Fellman, Sports Editor
Hi, my name is Ella Fellman. This is my second year with The Spartan Speaks. I ride horses, enjoy taking pictures, spending time with friends and family,...