Taking the W' in True Team State for Girls Swim and Dive
The Orono High School Girls Swim and Dive made history for the first time at Orono on Thursday, Oct. 21, when the team made it to True Team State.
True Team is a competition based on the idea that every high school team and member of the team counts towards the teams' overall score in the competition. Each player earns a certain amount of points per event.
"Going in, I knew this would be one of our best seasons for the team, so I was very excited to see how we would place in our conference at true team and at sections," senior captain Tessa Cordes said.
Cordes said she felt uneasy when starting the season off with the new coaching system and a few new teammates. After the first few meets, she said she was feeling excellent and excited about the season.
"True team measures the overall strength of the team, not just individuals. We got 1st place at True Team Sections for the first time ever this season and placed 2nd at True Team State at the U of M," senior captain Sydney Govrik said.
For Govrik, the season has been a splash of greatness. Even though the true team state is over with, they still have their last meet on Oct 26. If they win that, they win the title of Conference Champions.
The last time the Girls Swim and Dive won a conference championship was in 2009. For a lot of senior swimmers, this year, the goal was to make it memorable and fun for them and others but also to make history at Orono.
"With our conference switching this season, we competed against a lot of new teams we have never seen or competed with before. Our biggest challenge within our conference was Chanhassen which we ended up winning earlier in the season. It was so exciting for everyone and really was a huge milestone for showing what we are capable of," Govrik said.
They ended the season with a record of 9-0 Conference and 9-1 overall.
Leave a Comment
About the Contributor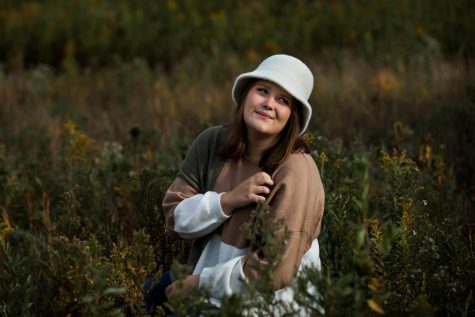 Sydney Heckmann, Visual Editor & Business Manager
Hi There, my name is Sydney Heckmann. I have been with the Spartan speaks for 4 years now. In my free time I work at Buckle in the Ridgedale mall. I also...