End of Fall Sports: 2022-2023
As winter begins to approach, fall sports have begun to end. At Orono High School, various sports teams reflect on their 2022-2023 season. Captains of the Orono Girls' Tennis team: Mackenzie Callan, Josie Raiche, and Lily Helling led the team through a successful season.
"Orono Girls' Tennis had a great season this year, even though we did not make it to state we had a decent record. We won three-fourths of our matches," one of the Captains of the Orono Womens' Tennis team Mackenzie Callan said.
Now that COVID does not drastically change school sports and how they run, the Orono Girls' Tennis team played a "normal" season for the first time in 3 years.
"We don't have COVID this year so we can actually play and not worry about staying healthy and safe at practice," Callan said.
Although Mackenzie is a senior this year, she still sets goals for the 2023-2024 tennis season next year.
"I hope next year the team continues to create a positive, fun, and inclusive environment and continue to strive for bigger and better goals," Callan said.
Similar to the Orono Womens' Tennis team, the Orono Girls' Volleyball team had a great season as well.
"Our season went pretty well, we beat a lot of teams we have historically not beaten before, and sections went a lot better than last year for sure. We played Benilde for sections this year, and in the past, they have been a really tough competitor. In this match, we came really close to beating them," Orono Girls' varsity volleyball team member and OHS senior Lucy Ketcham said.
Team captains Annabelle Holly and Izzy Torvi helped lead the Orono Girls' Volleyball team through some tough meets this year, beating teams they had never beaten in the past. After the season wrapped, team members continue to look forward to future successes.
"I hope the team continues having a winning mentality, and become even more mentally and physically strong," Ketcham said.
According to the Laker Pioneer, Orono Mens' Soccer, led by captains: Avery Anderson, Christian Kavanagh and Franklin Schwendimann, had a great start of their season, remaining undefeated.
Although the season went off to a great start, the boys sadly lost to Benilde 2-0, at a home game on Oct. 15, putting an end to their season.
Orono Womens' Soccer had a good season as well, with a season total of 10 wins and 9 losses. The girls played against some tough competitors and Benilde proved to be this season's section champs, as they defeated the Orono Womens' Soccer team 6-1, ending their season.
Both Orono Mens' and Womens' soccer teams had a great season, winning many matches and maintaining a high rank throughout the majority of their seasons.
Orono Girls' Cross Country team participant and senior, Mckenna Kalkbrenner reflects on the 2022-2023 cross country season.
"We had a really good season this year. Everyone did very well individually, and our boys' and girls' teams did great as well. Our times have gotten way better this year, many people on the team have moved up in ranks as well," McKenna Kalkbrenner said.
The Orono Boys' Cross Country team who made it to state at the St. Olaf College consisted of: Owen Hirt, Owen Chapman, Gabe Hallen, Miles Miner and Jack Montgomery.
Of the 160 participants, the Orono Boys' Cross-Country team had one participant place in the top 50: Owen Hirt. Hirt finished the men's 5,000-meter state competition at 16:40.63 earning him the 28th finish of the race.
Sindri Bonner, the state qualifier for The Orono Girls' Cross Country team, finished the women's 5,000 meter at 21:17.75 placing 114th of the 158 participants.
"Everyone runs as an individual and then our top seven runners in the varsity race, their scores are added up to make the team score," Kalkbrenner said.
As a team Orono Cross Country finishes state with a total of 157 points earning them 5th place, a high achievement for Class AA.
Orono Football wrapped up their season on Nov. 4th, with a home game at Pesonen field. The boys played against Zimmerman for their section game, unfortunately losing 20-3.
According to MN Football Hub, Orono Football had a total of 6 wins out of the 11 games played this season.
According to the West Central Tribune, the fall sports season is not quite over for Orono Girls' Swim and Dive who are currently competing at state at the University of Minnesota. The swim and dive state tournament are taking place through the days November 16th, 17th and 18th.
The girls advancing to state for Orono Girls' Swim and Dive are Graycin Andreen, Reilly Anderson, Elle Davis, Lila James, Mallory Knutson, Addie Thalhuber, Hailey Ball, Skye Thalhuber and Kaelyn Knutson.
After switching to a new conference last year all fall sports have continued to prove excellence, as they face some tough competitors this season. Though not all fall sports made it to state this year, they all wrapped up their seasons with some great triumphs.
Leave a Comment
About the Contributors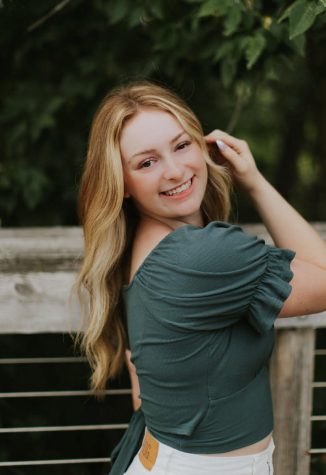 Summer Beatty, Features Editor
Hi, my name is Summer Beatty, I am a senior and currently the Features Editor. This is my first year with The Spartan Speaks. I am also involved in NHS,...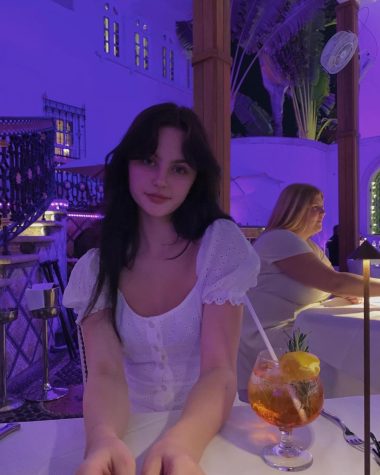 Bria Johnson, Staff Reporter
Hello, my name is Bria Johnson, and I am a staff reporter on The Spartan Speaks this is my first year with The Spartan speaks. In my free time, I enjoy...