The Beginning of the End for Girls and Boys Basketball
Girls Basketball Team
Through the winter season for both the girls and boys basketball teams, they both made a run for a chance to make it to the State competition. On March 3, 2022, the girls started off strong with a win in their first section game of the season playing against Delano High School.
As the girls started their section conference off on a good start, it ended shortly after they lost to Benilde St. Margaret by two points. With their season ending, emotions were high, yet they held the comfort of ending their basketball careers on high note, especially for the seniors who are leaving for college.
"I was sad that my high school season came to an end especially with such a close game, but was excited for next year at the college level," senior Eliza Mckown said.
The girls basketball team ended their season with a record of 16 wins and 12 losses. The end of the season was sad, and a last chance for some of the girls who are not playing in college next year, but they had a good run with the team and coach.
"I had a lot of fun watching the section games and being a part of the team, I'm super sad about the seniors leaving. I'm gonna miss them!"sophomore Lexi Arnold said.
Boys Basketball Team
"We are all prepared and are ready to play tonight. We have been practicing all year for tonight's game. We all believe in each other and are very excited for the matchup," senior Cohen Kellogg said.
The boys team is still going strong with two wins under their belt during the section conference. They played Bloominton Kennedy and won by 19 points. Then winning again against Hutchinson by eight points.
The boys team plays again tonight March 17, 2022 at seven o'clock against Mound Westonka in the section finals at Chanhassen High School.
"I feel great [about the game], and I feel like with the energy this team has and the way we work together; it should not even be a close game tonight," senior captain Jacob Farrell said.
Tonight's game the crowd will be big and rowdy, in hopes that the boys team brings home the win for Orono.
"We played them earlier in the year and know they are a good team. We know if we take care of business, nothing from the outside can stop us," senior captain Sebestian Loader said.
Right now, the boys team's record is 21 wins and 7 losses. Good luck to the Orono Boys Basketball team tonight.
Leave a Comment
About the Contributor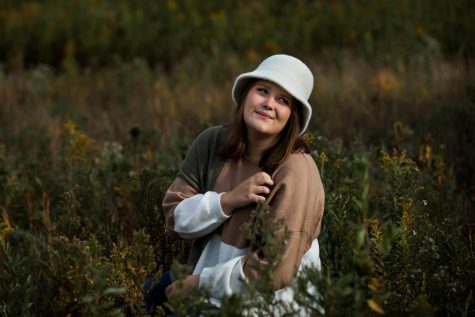 Sydney Heckmann, Visual Editor & Business Manager
Hi There, my name is Sydney Heckmann. I have been with the Spartan speaks for 4 years now. In my free time I work at Buckle in the Ridgedale mall. I also...