Girls Basketball 3×3 Fundraiser
On Sunday Sept. 12, the Orono girls basketball team put together a 3-on-3 fundraiser at the Activity Center. This event was held to raise funds to purchase new jerseys for the JV players this year, while also setting aside resources for future essentials.
Three-on-three basketball started with intentions to be a community sport for those who want to still stay active but don't want to be committed to a team. The game is played on half of a basketball court, with three players on one team and three players on the other.
It recently opened a door for the Orono basketball teams to build their community in basketball like the 3×3 fundraiser the girls basketball team put together.
"I felt that the games were really good and that was just a great experience being there with all different age groups. I didn't feel like we needed more games. The game schedule is perfect; being able to play all the way from freshmen to 45-year-old men," senior boy's basketball captain Jacob Farrell said.
As players filled the activity center to play 3-on-3 games, the girls basketball team did raise enough money for New Jersey's and still have enough money in the future. This will be the first year that the girls team puts together a fundraiser like this.
"Overall I think the fundraiser went well. I thought that we had a lot more people show up than I expected, especially for our first time. Our goal for this fundraiser was to get people out to play basketball but also have fun with all different ages and hope for future fundraisers like this," senior varsity captain of the orono girls basketball team Kaila Youngs said.
Leave a Comment
About the Contributor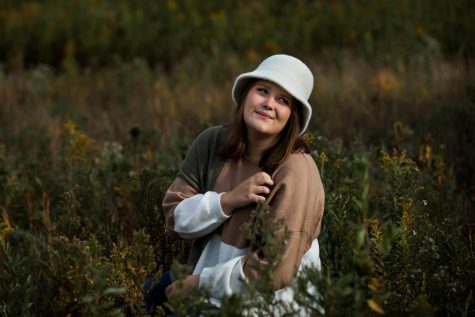 Sydney Heckmann, Visual Editor & Business Manager
Hi There, my name is Sydney Heckmann. I have been with the Spartan speaks for 4 years now. In my free time I work at Buckle in the Ridgedale mall. I also...