Summer Jobs
As summer nears, OHS students have started applying for summer jobs. Many OHS seniors find themselves working this summer so they can prepare themselves financially for college. So bearing that in mind, what jobs are OHS students employed at for this summer?
"A lot of people start applying for summer jobs in March or April just because the summer jobs are really competitive, especially when college kids come back," OHS Senior Alex Rapp said.
Many college students start flocking home in May, eager to be employed for the summer. Numerous other OHS students agree that it is important to secure a job early before the college students swipe up all the jobs available.
"I personally feel like the earlier people apply for a summer job the better. April is the best time to usually start applying for jobs. A lot of jobs will hire a college student over a high school student so it's important to get a job as early as possible," OHS Senior Skye Thalhuber said.
For OHS Seniors especially, summer jobs are an important source of income for college. With the high tuition prices for many colleges, seniors find it extremely imperative to be employed this summer.
"I have a summer job at the Minneapolis Golf Course because I really need to make money for college. My top choice for college next year is the University of Denver and the tuition there is really expensive," OHS Senior Lily Clark said.
It is important for OHS students to find a summer job that pays well. But it is also important for OHS students to find a job that they will enjoy this summer.
"This summer I am going to work at the Medina Country Club, as a pool server. So, I'll be by the pool, in the sun every day and get a tan. My boss also said I'll be able to play music which will be super fun, so I am really excited to work there this summer," Rapp said.
With the importance of obtaining a summer job in mind: where are OHS students working this summer?
"A lot of high school students work in retail or service industry jobs like a restaurant as: hostesses, bussers or food runners. I also know of a lot of people who work jobs outside like at a golf course or country club," Clark said.
With Spring in full swing OHS students should start applying to summer jobs. If students wait too long jobs will be harder to come by. Especially when the soon incoming college students who are eager to be employed start looking for jobs. Many seniors find themselves already employed for this summer, hungry to make money to afford their college tuition. So when OHS students and staff find themselves out and about this summer, they should expect to see many OHS students employed in retail, service industry jobs and at country clubs.
Leave a Comment
About the Contributor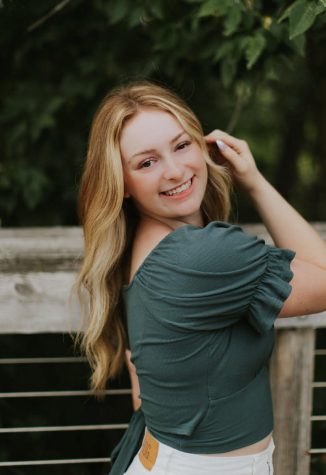 Summer Beatty, Features Editor
Hi, my name is Summer Beatty, I am a senior and currently the Features Editor. This is my first year with The Spartan Speaks. I am also involved in NHS,...