DECA Students Represent OHS at International Competition
DECA, more specifically Distributive Education Clubs of America, is a business-oriented organization that exists in high schools throughout the country, and even reaches across the borders to Canada, Guam, Puerto Rico, and Germany. With 225,000 members and 3,700 high school chapters, it is a robust program that prepares students for college courses and future careers by applying skills and learning to business situations.
Each year, DECA chooses a new theme from which students can base their work. The 2020-21 theme? Next Level. They challenged students to overcome the odds, exceed expectations, and rise to higher levels of success.
"
I feel so great about how we did and I feel like my whole DECA journey was leading up to this moment"
— Elise Robin
A large component of DECA, besides the classroom learning at OHS led by DECA advisor Keith Jurek, is the aspect of fierce competition. DECA competitions allow students to be college and career-ready by putting them in business situations. Students can compete in one of the following categories: business management + administration, entrepreneurship, finance, hospitality + tourism, marketing, or personal finance literacy.
Orono has a long-standing tradition of success in these DECA competitions, and this year we had two groups and one individual advance to the international finals, among other international qualifiers. Nick Kvale placed in the Top 20 for a role play, while Bridget Carlson, Isabella Petschen, and Hadley Stephenson placed 4th for a Community Giving Project, and Emma Engstrom and Elise Robin placed 6th for a Career Development Project.
Although the majority of DECA-related events and competitions this year were virtual, students were still able to garner experience and see their hard work come to fruition.
"I'm proud, I'm proud of the kids, for giving it a try from the very beginning, you know, and attempting it. Rather than saying, 'you know what, it's virtual and it's not worth doing.' I'm proud of them for just running with it, and trusting me that it would be in their best interest," Jurek said.
"Yeah, I definitely would have liked to be on stage and have been able to be in-person, but I was definitely still very grateful for the experience," Stephenson said.
Kvale participated in a role play, which is an individual presentation that is based on a business scenario. Specifically, Kvale's role play was in the Sports and Entertainment Marketing Series category.
"I was happy that I made it to the finals, it was overall a really good experience," Kvale said. "The individual presentations, I think that's really similar to what I'll do in real life."
One of the biggest draws to participating in DECA is the real-world skills students can develop before they enter college or the workforce. They learn how to present business presentations, be in a professional environment, and establish meaningful relationships with peers and students from other schools. Especially in a year filled with COVID and Zoom, these DECA students also learned how to adapt to an online environment.
"Our new norm is going to be interviewing and presentations over a computer like this…and we spent so much time talking about lighting, where to be in your room, body posture, body language, eye contact, etc. and these students are just going to be really ahead of the curve," Jurek said.
"I'd say DECA, more than any other class I've taken, has been like real-world hands-on skills…we weren't taking tests, we were finding real-world solutions for problems that we were having," Stephenson said.
Stephenson, along with Carlson and Petschen, fundraised for the nonprofit charity CLUES, which helps the Latino community. Through their work, they raised nearly $10,000 in the few months they worked on this project.
"I'd say the biggest thing for us is that we were caring and passionate about what our project was doing…we knew the work that we were doing was really going to translate and make a difference and so it made it much easier to just keep going and it made us more motivated to be successful," Carlson said.
Robin and Engstrom also worked on a group project, creating the Spartan Experience: a proposition for a senior project that would enhance the transition to college.
"I feel so great about how we did and I feel like my whole DECA journey was leading up to this moment. And I'm so proud of where we ended up with our project…I think our experiences in DECA and like the whole journey in of itself is 100 percent worth all the late nights and cram sessions…the experience is invaluable," Robin said.
OHS was proudly represented by these six individuals, and they will surely use these experiences and these skills as they enter college this fall.
Other international qualifiers from OHS also included Daigon Berger, Belle Neset, Ben Summers, Sara Fehresi, Kyler Burrows, Leigh Christiansen, Izzy Pinske, Grace Kallay, Charlie Larsen, Will Peterson, Perry Link, Iyla Ryskamp, Abbie Jacoves, Bella Andrade, Sierra Tuma, Brady Pitts, Preston Perrill, and Isabel Holzschuch. Congratulations to all of our qualifiers and finalists.
About the Contributor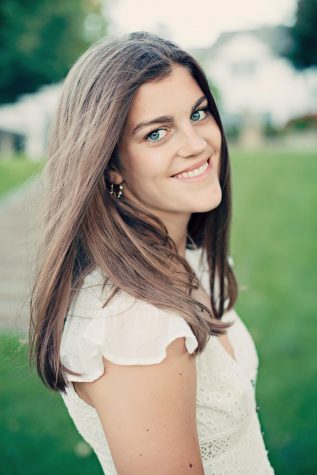 Jillian Cook, News Editor
Hi! My name is Jillian Cook, I'm a senior at OHS and I love to write! I enjoy reading and writing all types of works, but I especially keep up with current...