The WGA Goes on Strike: What Does This Mean for Television?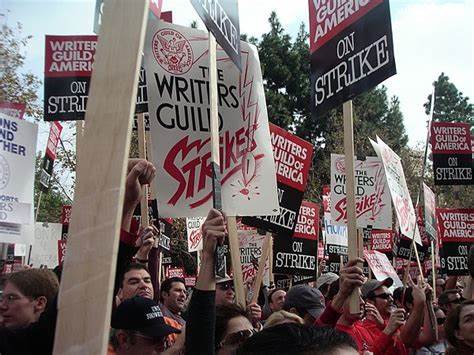 On Tues. May 2nd, over 11,000 members of the Writers Guild of America (WGA) went on strike, many taking to the streets of New York City and Los Angeles with the goal of getting better compensation in the era of streaming services. Made up of writers for television shows and movies, the WGA's strike has halted media production. The last time that the Writers Guild went on strike was in Nov. of 2007, and it lasted 100 days into Feb. of 2008.
In addition to better compensation, the WGA has also voiced concerns regarding the use of AI to write scripts; citing that AI only regurgitates information that it is fed, that it is not original work.
Late night shows such as "Saturday Night Live," "The Tonight Show Starring Jimmy Fallon," "Jimmy Kimmel Live!," "The Late Show with Stephen Colbert" and "Late Night with Seth Meyers," will all be airing reruns as production is paused.
Negotiations for a new contract began in March. The WGA proposed a contract that included higher wages, healthcare benefits and pensions. The most prominent request, in particular, was for the writers to receive greater compensation for their work shown on streaming service platforms. Currently, television shows on streaming services such as Netflix and Amazon Prime, among the rest, do not offer residuals for the writers.
As reported by Daniel Arkin from NBC, the board of directors for the WGA, including both the West Coast and East Coast branches, voted unanimously to call for a walkout saying that the writers face an "existential crisis."
Traditionally, writers for television shows have received royalties when a show they wrote is sold to run reruns on basic cable or in syndication. It has proven to be an important source of income for many writers. With streaming services becoming a prominent television-watching medium, the WGA is pushing for their writers to have compensation for their work.
In 2007, when the WGA went on strike Hollywood lost approximately $2.1 billion in revenue. According to NPR, writers in 2007 were asking for better compensation when their work was published on DVD's and internet downloads. However, the current strike may be more complicated and costly to Hollywood; being that there are many streaming services and coming to an agreed upon contract may take a while.
Recently, as Hollywood and the television industries anticipated a strike, it had been reported that studio executives had begun to stockpile scripts, knowing that their production may be halted. But it is difficult to determine when a resolution will be settled upon.
The WGA will continue to fight for their 11,000 members as they did in 2007; as for viewers, it may be some time before a decision is reached and new episodes are produced.
Leave a Comment
About the Contributor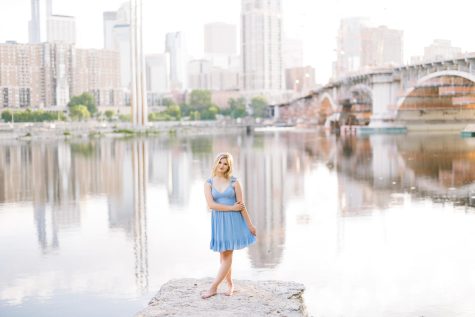 Brooklyn Elsenpeter, Editor in Chief
Hi, my name is Brooklyn Elsenpeter. This is my second year on The Spartan Speaks and I am currently the Editor-in-Chief. My favorite part of writing for...