Outer Bank Season 3: Reviewed
Warning: Contains Spoilers
Season Three of "Outer Banks" premiered February 23, 2023, on Netflix. This season came with new characters, plenty of adventure and some old characters seen in a new light.
In this season, John B (Chase Stokes) is reunited with his father, the two of them, along with some others, are seeking the treasure known as El Dorado. But nothing seems to come easily for John B and the rest of the gang, as expected based on previous seasons.
Among many other obstacles John B and his friends face, they also encounter a new antagonist known as Carlos Singh. The "Pogues" head to South America where Mr. Singh has Big John held captive and where El Dorado supposedly lies. So, in search of Big John and the gold of El Dorado, the "Pogues" surprisingly enlisted the help of Sarah Cameron's father (Ward Cameron).
Labeled as a villain in the past seasons, although he reverts back to some old tendencies Ward eventually becomes a hero in the end, sacrificing himself to save his daughter's life. Following Ward's death, the "Pogues" begin to notice Big John is struggling. As they rush to get him medical attention-he passes away.
Sarah and John B are both solemn over the death of their fathers. But John B knows his father was proud of him and his friends for the hard work and determination that they exhibited on this adventure, where they inevitably discovered the gold of El Dorado.
The end of the finale episode includes a brief hint as to what the next adventure may be for the "Pogues," hopefully it is just as exciting, and action packed as this season and the previous seasons were. Netflix did confirm they are working on creating the next season, although a release date has yet to be provided.
Leave a Comment
About the Contributor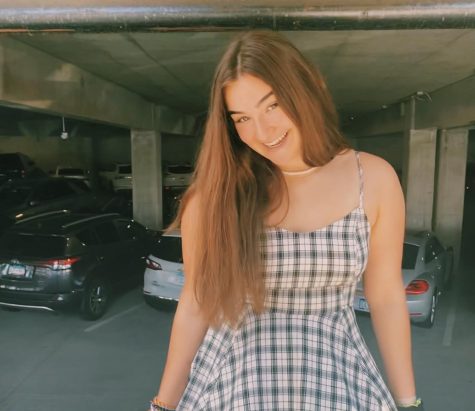 Lucy Ketcham, Visuals and Social Media Editor
Hi, my name is Lucy Ketcham this is my third year with The Spartan Speaks. I play volleyball and I enjoy spending my free time with friends and family....