Car Club to Teach Kids Essential Skills
A new club is on the scene at Orono High School.
This last autumn, the Orono Car Club was created and made its debut at the Orono Club Fair, gaining over 50 members on that afternoon alone. From then on, it has held monthly meetings to discuss topics related to its central theme. To comment further on the organization is Christopher Byrnes, an OHS junior, and the founder and head of Orono Car Club.
"If you enjoy cars, motorcycles, engineering, or even just doughnuts, then this club is right for you," Byrnes said.
The club meets once a month, discussing topics such as alternatively-powered cars; for example, electric and hydrogen fuel-cell cars, along with the futuristic possibilities of nuclear-powered cars. Also, the group shares strategies for car maintenance for all seasons, which is an essential skill when living in a state where it can snow half the year.
However, meetings are also a place for members to simply talk about fun topics. Students converse about their current cars, their dream cars and compare and contrast their experiences with these vehicles. Not only is it a fun way for individuals to talk about a subject they enjoy, but it also serves as an educational opportunity for those who want to learn more about cars and how to operate them.
"We also have a plan to do a food drive…the idea is to ask for donations during a school week. Then the following weekend, we get as many of our members as possible to drive the food to food shelves in need. I think it would be a good way to combine our common interests to help the greater community," Byrnes said.
To put it simply, if someone enjoys cars, wants to talk about them with other students, or simply wishes to help out their community, then Car Club is a great opportunity to accomplish that goal.
Leave a Comment
About the Contributor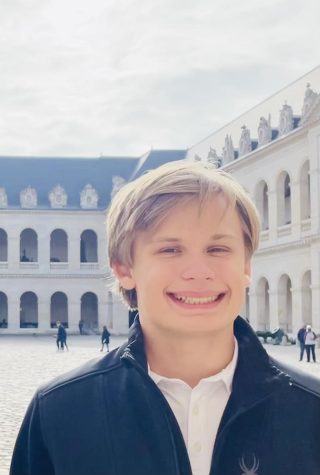 Joseph Mariani, Editor-in-Chief
Hi, my name is Joseph Mariani, I am a senior, and this is my third year writing for The Spartan Speaks. I am excited to report on school events, especially...