Guide to Orono Homecoming Week 2022
With another school year already in full swing, the festivities of Homecoming week are coming up quite fast. So much goes on that it sometimes feels hard to keep track of everything. No need to fear, because compiled below is the entire schedule for the 2022 Orono Homecoming week; both academic and social.
Monday the 26th: This is a professional day for the school district, so while there are no classes in session, it is still a good time to talk to friends and make a plan for the dance as well as the other weekly activities.
Tuesday the 27th: One thing to note for Tuesday, Wednesday and Thursday is that schedules are different. Students will go to 1st hour first, then 7th, followed by 2nd, 3rd, 4th and so on until the end of classes for the day. The dress-up theme for the day is country vs. country club, so make sure to either don a cowboy hat or golf shirt, whatever your preference. Around 1:50 p.m. students will come down to the gym to witness the announcement and coronation of the 2022 Orono Homecoming King and Queen. Candidates for the positions will be asked questions in front of the student body, and then some music will be played, before the results are revealed.
Wednesday the 28th: This day's dress-up prompt is Greek Out, and students are invited to choose between dressing up as a fraternity or sorority member, or going the more classical route and wearing a toga that would make even Zeus envious. At 1:50 p.m., students will be ushered down to Pesonen Stadium to watch a rousing tournament of knockerball, with each grade providing a team of competitors to fight for their class' glory.
Thursday the 29th: Class color is Thursday's fashion (Seniors are wearing black, juniors are white, sophomores are purple and freshmen are Carolina blue). Towards the end of the day the grades will once again be thrown into the ring to put their skills to the test to prove their dominance over the others. Class competitions include tug-of-war, freestyle dance, musical chairs and more!
Friday the 30th: After a week of contrasting styles, everyone is brought back together by a dress-up theme of spartan spirit in support of the football team for the homecoming game later that night. Unlike the previous days, student class schedules are back to their sequential order. Around 8:35 a.m., the junior vs. senior powderpuff game begins. The two grades will battle it out over the course of 30 minutes in Pesonen Stadium, and the winners will once again be given the prize of eternal bragging rights. Afterwards, classes will continue like normal until 1:15 p.m. which is when the homecoming parade along Old Crystal Bay Road will begin. In it, every fall sport and activity will be represented, along with each grade and their homecoming court. Following those festivities, there will be a pep fest to get all the students from across the school district rallied for the football game later that night, with talks from several sports captains and a dance by the football players and dance team. School for the week concludes after that, but that is not all. There is still the Orono homecoming game at 7 p.m. that night, and all are welcome to come on over and join in the festivities.
Saturday the 1st: After a week of endless competitions, students are given a chance to party at the homecoming dance which is being held outside in the plaza of Pesonen Stadium. It is a semi-formal event and will last from 8:30 p.m. to 10 p.m. However, students are encouraged to go out with friends for dinner beforehand as there is no food at the dance. The cost of admission is $10, and tickets can be paid for at the gate or through MyPaymentsPlus online. As guaranteed from current and former spartan students, it is a fun night, along with the rest of homecoming week. With that said, call up your date or some friends and make a plan in advance, so you can enjoy the whole week of festivities in bliss.
Leave a Comment
About the Contributor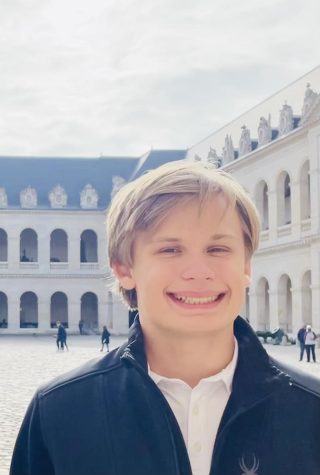 Joseph Mariani, Editor-in-Chief
Hi, my name is Joseph Mariani, I am a senior, and this is my third year writing for The Spartan Speaks. I am excited to report on school events, especially...