Honoring Our Veterans at OHS
With approximately 1.3 million active duty personnel in the U.S. military and 1.87 million veterans, there are bound to be some who move into the teaching career. Orono High School is lucky to have three former military members on their staff.
The United States army is the largest and oldest branch of the military. Founded in 1775, the army has played a vital role in protecting and growing the nation.
The second largest and oldest branch of the United States military is the Navy. Founded just a few months after the army in 1775, the navy has protected the nation from the sea.
The last branch to mention is the National Guard. Established in 1636, the National Guard supports things such as combat missions, domestic emergencies and homeland security operations. There are two subdivisions of the National Guard, the Army National Guard and the Air National Guard.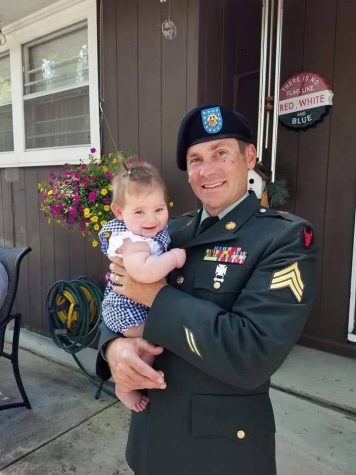 Thomas Borrell
After serving two years active duty for the army and five years in the National Guard, Thomas Borrell decided it was time to change it up.
"It was a really tough decision to decide to not stay in, but the pull towards education and wanting a family was stronger," OHS teacher Thomas Borrell said.
During his time with the army, Borrell was in an aviation unit as a Petroleum Supply Specialist for helicopters. This took him around the country to places such as Georgia, Virginia, Texas, and Minnesota.
With a large family history of military service, it made sense for Borrell to serve.
"I just felt this urge to serve my community and my country, and so that was what drove me to enlist," Borrell said.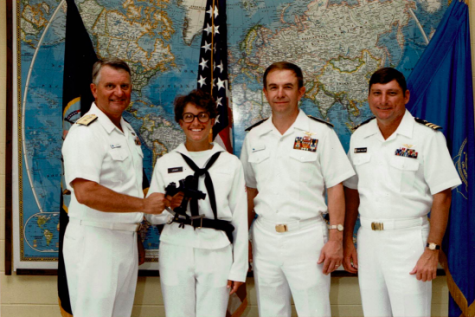 Christina Gottwalt
Now working in the Orono High School's counseling office, Christina Gottwalt worked as a welder for two years in the Navy.
Although her time in the Navy was relatively short, the memories and experiences have left a lasting impact.
"We did a six month deployment to the Middle East so I was able to see some countries that I'll probably never be able to go back to such as Thailand, Bahrain, and Guam," Christina Gottwalt said.
When Gottwalt was overseas traveling and working on ships as a welder, she learned to manufacture TV stations and fix small chips in the ships.
With the travel and new knowledge under her belt, Gottwalt soon decided it was time to switch courses.
"I knew I liked working with students and so I eventually ended up working in schools," Gottwalt said.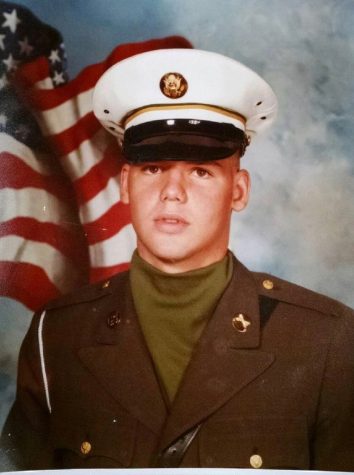 Mark VonderHaar
The final OHS staff member who served is the engineering and technology teacher, Mark VonderHaar. With a background in engineering and technology, VonderHaar served two years in the Army with those background degrees and served two years in the National Guard because he wanted to be a police officer before becoming a teacher at OHS.
While in the Army, he was stationed overseas in Germany to secure Air Defense Artillery by guarding kinect of arms and other ammunition.
"While I was there, I was able to do some traveling to places like France, all over Germany, Amsterdam, and Norway," Mark VonderHaar said.
In VonderHaar's younger years he wanted to be a Police Officer, but college finances stood in the way.
"I wouldn't get much financial aid and I wanted to be a police officer by going into the MPs field. Later coming out as an MP, it gives you a little bit more on your resume, higher rank on the resume because I had experience, instead of just coming from college. So that was the other reason for going to the service," VonderHaar said.
Orono High School will forever be grateful for these three teachers (Ms. Gottwalt, Mr. VonderHaar, and Mr. Borrell) who served this country and will be honored everyday by the Orono students, teachers and staff.
Leave a Comment
About the Contributor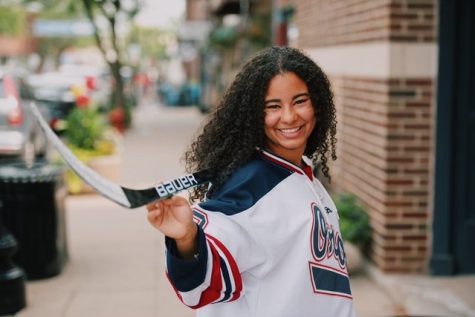 Kailey Niccum, Copy Editor
Hi! I'm Kailey Niccum. This is my first year on The Spartan Speaks. Additionally to the Spartan Speaks, I am captain of the Orono girls hockey team and...