A Complete Overlook of the 2022 March Madness
The 2022 March Madness was one to remember. There were high-seeded teams losing the first game, and low seeds, such as St. Peters of New Jersey who came in to win it all. They went on a winning streak, beating No. 2 ranked Kentucky, No. 7 Murray State, No. 3 Purdue, and losing to No. 8, North Carolina. This is the first time in March Madness history a 15-seed made it all the way to the Elite Eight.
"It has been a roller coaster of emotion to say the least. I thought I had it in a bag, but then my bracket got busted just like every other year. I wish I put more of an underrated team to win it all. For St. Peters, it is a good story that I love to see but unfortunately they beat Purdue who I had going to the championship," senior Will Peterson said.
This March Madness will go down in history. There were multiple different events that took place, such as head coach Mike Krzyzewski retiring after the Duke Blue Devils lost in the Final 4 to North Carolina. Following up with that, Hubert Davis, the head coach of North Carolina, brought them all the way to the championship game in his first year as head coach.
"I had Duke and UNC for my championship game, but I had Duke winning it all. Like everyone else, my bracket got messed up. However, I still finished number one in my league," junior Tristan Paulson said.
The Kansas Jayhawks came home with the 2022 National Championship in their win over North Carolina 72-69 in a huge comeback. Kansas was down 40-25 at half time and worked their way back in the game. This was Kansas's 4th National Championship, and they have a great outlook for up and coming years.
Leave a Comment
About the Contributor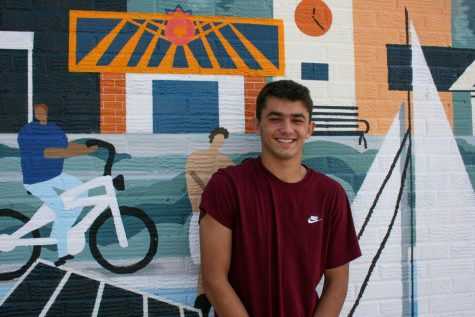 Jacob Farrell, Sports Editor
Hi my name is Jacob Farrell, this is my 2nd year on The Spartan Speaks. I was a reporter last year, and am now a Sports Editor. I am a captain of the basketball...