Debate Team is Looking for New Members
With winter coming to a close, and the school year not too far behind, opportunities to join extracurriculars are popping up. Sports such as golf and lacrosse are starting their seasons very soon, but the chance to join an academic club is open as well. 
Debate team is a great example of this. Participants pair up with a friend and compete against a team from another school, receiving the topic beforehand, such as if it was right for the U.S. to bomb Hiroshima and Nagasaki, so one can do plenty of research to formulate their arguments about the prompt. It is not required to pick a side, in fact, the side worth arguing for is different each match, so knowing both sides of the issues is key.  
A judge, usually a former debater, then listens to both sides and comes to a decision before giving each individual helpful feedback. Debate team at Orono participates in weekly tournaments, and there are typically four matches in each. 
"Making small improvements after every debate and slowly winning more and more debates. To me that's the most rewarding," senior captain Patrick McCabe said. 
McCabe said people who are interested in learning about specific topics very deeply, along with those who want to get better at winning arguments against their parents, are a perfect fit for the debate team. 
"Debate is all about how much you put in. If you want to go far and win, you have to work harder, but if you just want to sharpen some skills then you don't have to put as much time in. Everyone should consider joining the team and it looks great on college applications," McCabe said. 
Corey Chapman, a junior and long-time member of the Debate team, mentioned that the state tournament was his favorite part of the season, and found the uplifting and productive team environment the most rewarding aspect. He also recommends debate for "ambitious people with an interest in current events."
"Debate is one of the most important extracurriculars a person could take in high school because it significantly helps you in building your own effective arguments and rhetoric before going to places like college," head Debate coach and OHS teacher, Ms. Naylor said. 
Naylor and the rest of the team also commented on hopes of wanting to expand the club's presence within the school district. They plan on making the debate team one of the many clubs that holds some of their meetings during spartan hour, and say these new meetings will consist of open discussions on world events. The team plans to give recruitment talks at the middle school as well in the coming months.
Even though the debate season does not officially start until Sept. , the Orono Debate Team has made it their mission to recruit others for next year. From their own words, they want to see "academically-driven students who love to learn, argue, and innovate." 
There will definitely be more updates to come in the future, so stay on the lookout. If there are any other questions on the Debate Team and its activities, contact Ms. Naylor: [email protected].
Leave a Comment
About the Contributor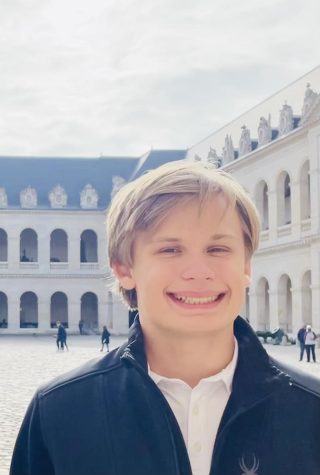 Joseph Mariani, Editor-in-Chief
Hi, my name is Joseph Mariani, I am a senior, and this is my third year writing for The Spartan Speaks. I am excited to report on school events, especially...