What can a Bucket List do for you?
A bucket list is a list of activities and goals that a person wants to complete before they die. Bucket lists surround us whether it be in our minds or written on a piece of paper. Knowing what to add to your potential bucket list can be a great start to organizing your thoughts of the future and figuring out what it is you want to do before your time comes to a close.
Lizzie Edmonds with The Evening Standard interviewed a young girl with a brain tumor exploring one of her experiences on her bucket list. The girl was diagnosed with a brain tumor and shortly after she wrote down a list of things she wanted to do. Some of the activities included skydiving, becoming a zookeeper and seeing Ed Sheeran perform in a concert. Her experience watching Sheeran perform was told by her mother who exclaimed her joy for her daughter enjoying her bucket list checkoff.
In the efforts to make a list, Junior Lindsey Allar said, "There are things I want to do that I just think about wanting to do in my head."
Opposed to writing out a list on paper, she has a mental checklist in her mind to keep track of the things that she wants to do at the moment.
Skydiving is often something marked on most people's bucket lists. Richard L. Celsi, Randall L. Rose, and Thomas W. Leigh explain that free-fall is exhilarating and gives skydivers a sense of freedom from normal everyday cares. The sense of freedom links to the intensity involved in the act of diving out of a plane and maneuvering your way through the air.
The sense of feeling free and open is one in which many share the want for, in an interview with Chuck Feeney, Forbes magazine asked him why he gave all his riches away and he said that he could not be happier with his decision. This freeing feeling is caught up in many lives and lists.
"I want to go skydiving, even though I'm super afraid of heights." Orono graduate Zack Simon said.
This freeing emotion has caught Orono junior Amelia Avery as well as she said, "I would like to try something like bungee jumping."
There are many more activities to add to your mental or physical list that Emily Bettridge from the Corridor Business Journal came up with for your summer; she included beach days, getting ice cream, attending fairs and sports games. Though these might not raise your heartrate quite like skydiving it may just bring a little joy from the little things in life.
Expanding the lists further leads us to travel. Travel tends to lure most people into seeing new exciting destinations. With epic new events for the people to follow. Jessi Minencci from Incentive came up with a few trips to inspire the art of planning a trip and exposing people to different places, some including Machu Picchu, Fiji and Portugal.
"Most of the things I would have on my list are places I want to travel and things I would like to learn." Orono student Ava Hirt said.
The intrigue to go to new places extends beyond just one person as it reaches to another student.
"I would like to spend a few summers in Italy." Julia Keto said.
When the time comes a Bucket list may be a simple tool to help you make the most out of your time. It can be a way for you to raise your heart rate or it could be where you plan a luxurious trip to Europe.
Leave a Comment
About the Contributor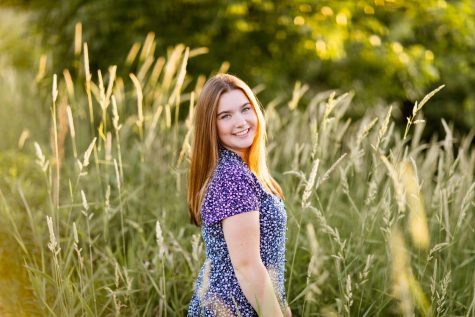 Claire Hyrkas, Editor in Chief
Hey! I'm Claire Hyrkas this is my second year on the Spartan Speaks and I am one of our Editors in Chief. In my freetime, I like to watch Marvel movies...