COVID-19 Outbreak in Carver County
Carver County is a group of towns located southwest of the Twin Cities; it includes Chaska, Waconia, Victoria, Watertown, Mayer, Norwood Young America, and New Germany. According to Carver County MN, just in Carver County alone, there have been a total of 8,227 positive coronavirus cases.
This area is now being hit very hard with a rapidly-spreading B117 variant of coronavirus, commonly known as the UK or British variant. According to the CDC, there are 4,686 cases of the B117 variant in the U.S., with most of the cases residing in California, Texas, Colorado, and our home state of Minnesota.
How this variant got into Carver County is unknown, but we do know how it is spreading so quickly. Since late January, at least 84 cases of COVID-19 have been linked to participants in both school-sponsored and club sports activities, including hockey, wrestling, basketball, alpine skiing, and other sports. There is a concerning increase in the rate of growth of cases in Carver County over the past month. According to the Minnesota Department of Health, case rates in Carver County are now approaching rates seen in October of 2020, and many are under age 20.
Although Orono is not in Carver County, we are in the same athletic conference as a few schools in this area. Our winter sports teams play Waconia and Holy Family, two of the schools being affected by this outbreak.
"A lot of the Carver County teams are our conference so we've been nervous, especially because we play those teams and they're so close to us and we're just trying to protect our season because the girl's hockey team is so close to sections and state," Orono hockey player Jillian Cook said.
A few winter sports teams in the surrounding area have cancelled games and seasons due to the imminent spread of Coronavirus, but Waconia and Holy Family have only cancelled sports for their junior varsity and freshman teams, leaving the varsity team still able to compete.
"Mound-Westonka cancelled all their games before sections because they didn't want to get infected by anyone else. I think teams just like being really careful about where they're playing, and then just also being very direct with their protocols and like making sure they really are following the guidelines," Cook said.
Amidst the outbreak in Carver County, over 40 students within Orono were required quarantine due to exposure to a student that tested positive for Coronavirus. Whether this is linked to the spread in our neighboring cities is unclear, but important to keep in mind.
"I feel like we should have kept like the hybrid model so everyone wasn't at school at the same time since that is how I got exposed, but it was kind of bound to happen," Orono senior Abbie Dellinger said.
Leave a Comment
About the Writer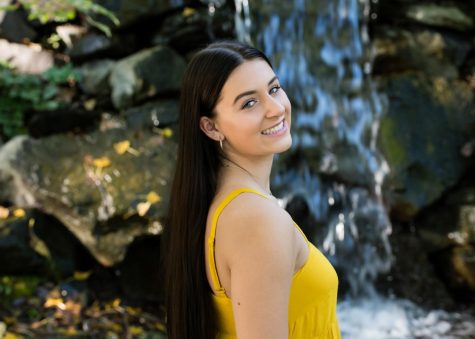 Lauryn Pietrzak, Editor in Chief-Visuals
Hello Everyone! My name is Lauryn Pietrzak and I have been a part of the Spartan Speaks since my sophomore year. I love turning my articles into broadcasts...