Spring Season Schedule Changes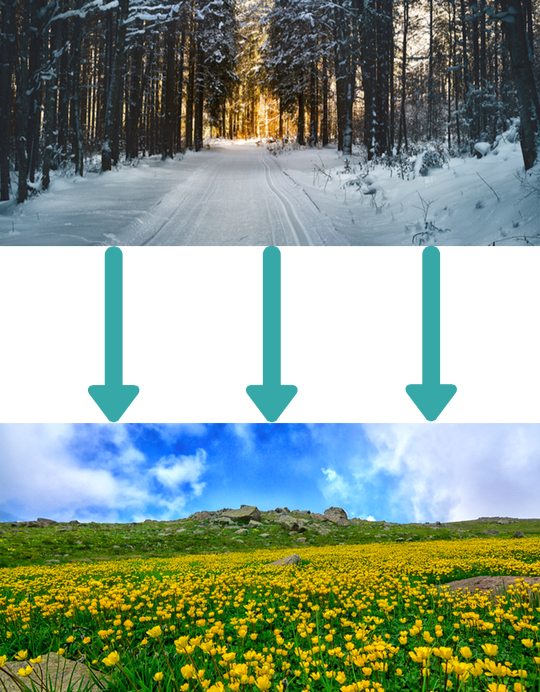 Nolan Tichy
Staff Reporter
After a long winter of sunless days and freezing temps, it appears spring is beginning to shine through the clouds and introduce the new lifestyles of students in the warmer months of the school year. As we await the full shift from winter to spring, students are getting prepared for what may come once the temperatures slowly get above 32 degrees.
"Hockey just ended," junior Jake Gherardi said, " but I'm excited to have some more time on my hands for school so that should become a little less of a stressor until the lacrosse season starts."
In an article by Joanne Banks and Emer Smyth, two lecturers and researchers at the School of Education in Trinity College Dublin, they explained that students that are involved in more academically challenging courses along with extracurricular activities are engulfed by more stress that has the possibility of having long term issues on the student.
"I'm beginning to notice the shift from winter to spring a little bit," sophomore Kate McGrann said, "mostly because I'm able to go outside without a coat on but also because I'm beginning to have more and more lacrosse practices which is adding more a little more stress to my schedule."
University of North Carolina at Charlotte researchers John Amen and Gary Reglin wrote that with an excessive amount of activities and that constant push to succeed, students may be finding themselves filled up with stress creating other problems within their lives. They advise to take a little pressure off even when the lives of students are beginning to get important in regards to school, sports, and the other social pressures that any high schooler may find.
"In the winter I'm involved with hockey," freshman Bradley Walker said, "which I was pretty disappointed about how it ended and I think it's gonna be really hard having to leave that behind and start my spring sport almost immediately."
Stephanie Arnett and Kim Galipeau are both authors of an article that explained the conflicts that may occur in the midst of a new schedule being needed in a student's life. For many, it may be hard to leave old ways behind and start off on a new note. But as just about every student will eventually learn, life is constantly changing.
"I'm pretty sad that hockey is over," senior Aaron Brekken said, "but I am starting to get that anxious feeling for baseball, spring break, and being able to be a little more stress-free with my college search coming to a close."
In an article by stress researcher Gunal Bilek, he talked about the constant pressures that college entrance exams put on senior students working to get into the university of their dreams. He went on to say that once those exams are completed and the student has time to step back and relax, those students tend to enjoy all that life has to bring them quite a bit more.