MEA Break Allows Time for Fall Fun
Jillian Cook
Staff Reporter
31 days into the school year, Orono High School students are wildly anticipating the annual MEA break. Students will be taking full advantage of this four-day hiatus, starting Sept. 17, by turning their attention away from everyday school duties.
With the buzz of college in the air and the application deadlines quickly approaching, many seniors–and juniors–take this time to visit schools of interest.
"I'm planning to visit Notre Dame for sure, and maybe the University of Michigan" said senior Megan Marzolf.
Juniors also utilize this time wisely, in hopes of getting a head start. Take it from juniors Cate Challgren and Kenzie Grierson, who are making a trip out of visiting two Chicago schools: Loyola University and Northwestern University. Yet, all of this college talk bodes the question: what are students supposed to do who aren't visiting schools?
MEA is full of autumn activities. This is a great time to visit attractions such as Sever's Fall Festival, home to Minnesota's largest corn maze, live music, obstacle courses, pumpkin patches, and even an extreme corn pit. Located in Shakopee, MN, this festival is a great way to spend a fall day. Or maybe stay local by visiting one of the many apple orchards such as Minnetonka Orchards or the Minnetrista Apple Orchard. Enjoy the break by picking fresh apples, eating warm apple donuts, or taking a leisurely hayride.
MEA break also falls just two weeks before Halloween weekend, so there are plenty of spooky attractions. Try Valleyscare Friday or Saturday night, filled with various haunted houses and rides in the dark. Trail of Terror will also spook and scare with its Wicked Woods Walk and Maze of Mayhem. This break can also serve as a great time to simply rest and relax.
"I love to play soccer or watch college football with my family," said junior Kyler Burrows. Enjoying a low-key weekend with family or friends is a great way to rejuvenate.
Whether it's visiting colleges, picking apples, attempting a haunted house, or relaxing at home, there is something for everyone to enjoy over this much needed MEA break.
About the Contributor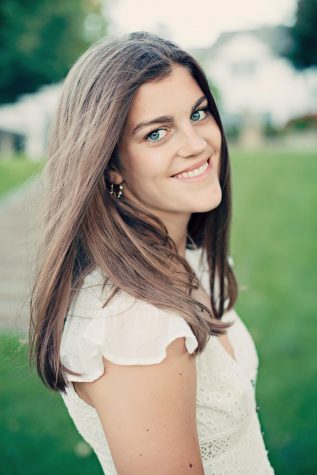 Jillian Cook, News Editor
Hi! My name is Jillian Cook, I'm a senior at OHS and I love to write! I enjoy reading and writing all types of works, but I especially keep up with current...