Skiing to Sections
Hang on for a minute...we're trying to find some more stories you might like.
On Thursday Feb. 6th, The Orono Alpine Ski team competed in sections at Afton Alps. The team, in the past, has advanced to state ever since current coach, Heidi Butler, can remember. Section qualifiers are judged in four different ways, boys and girls, teams and individuals.
Boys and girls are timed separately on two different courses but only compete within their same gender. From there, the girls team will be ranked overall as well as the boys. The top two teams in both boys and girls will advance to sections as well as the top five individual skiers in both boys are girls will also advance.
With the strong state advancing record, the pressure was on for the team. However, this winters conditions did not seem to make it any easier for the strong 12 racers.
"I think the conditions this season were definitely from all spectrums. We had a lot of real warm soft snow at the start of the season, then rain to ruin it, which followed with the freezing cold, and to top things off, it snowed even more," Alpine Ski coach Heidi Butler continues, "These conditions definitely put our skiers to the test each week but they all really gave it 110 percent to push through and prevail with the tough conditions."
The race is made up of 6 seeds with 17 schools competing. The Orono girls team including; Cordelia Sherwood, Riviera Wook, Kyler Burrows, Camille Kuznik, Ginny Morrison, Harper Randolph, and Ky Hendrickson (alternate). The boys run order including; Aaron Kuznik, Charlie Kotula, Seamus Hendrickson, James Konkol, Harrison Anderson, Sam Cook, and Zach Sheridan (alternate).
After a long 10 hour day, the results finally prevailed through the inches of snow. The boys team placed fifth out of 17 teams while Aaron Kuznik individually placed second overall. He will be advancing to state as an Orono individual. The girls team placed second, allowing them to advance to state, while Cordelia Sherwood placed first overall.
The next steps for the Orono Alpine section team is state on wed. the 13th. The team will travel to Giants Ridge in Biwabik, Minnesota.

About the Writer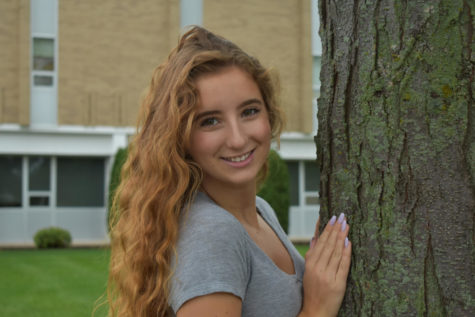 Isabella Koch, Features Editor
Hi, my name is Isabella Koch! I am a Features Editor and am also a part of the layout team! I am honored to be apart of The Spartan Speaks. I have always...