Orono Math Team Goes to State
The Orono Math Team has long been a well-known and integral member of the many academic extracurriculars that Orono High School has to offer. In it, members compete in several meets during the school year, in which they must solve difficult math problems that test their calculus and problem-solving skills. The schools with better average scores rank higher, and the ones who do especially well advance on to more competitions, such as the state tournament.
This year, Orono's Math Team has done very well, even though all but one one of the meets have been online. To give context to the group's success, OHS senior and team captain Michael Rascher explains what happened.
"Throughout the season, we've been battling it out with the International School of Minnesota for the lead in Class AA. Ultimately, we finished 2nd in the state in Class AA [out of 55 teams in total], which was a great success in my opinion," Rascher said.
Math Team has also been a club in which lovers of mathematics can spend time with others who have the same passion. Through practices and excursions, team members bond while also developing skills that are essential in competitions, school, and if one wishes to pursue it, a job in a related field.
"My favorite thing about Math Team is collaborating on the team round with everyone else. It's really fun to work on difficult problems with people… Everyone has a different skill set, so it's exciting to see all of us using our strengths to solve different parts… and ultimately arrive at a solution," Rascher said.
Math Team helps students further their mathematical skills, but it also helps students to interact and build friendships over a common love.
"Math Team is a great way to hangout with your friends and work together [with others]," OHS Junior and former UMTYMP student Blake Barrington said.
In summary, Orono's Math Team is advancing to the state math competition later this month, and furthermore, joining the group is a great way for math lovers to congregate and cultivate their skills.
Leave a Comment
About the Contributor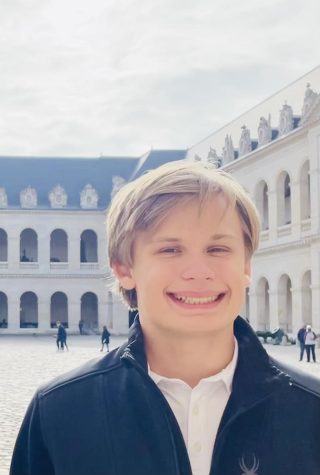 Joseph Mariani, Editor-in-Chief
Hi, my name is Joseph Mariani, I am a senior, and this is my third year writing for The Spartan Speaks. I am excited to report on school events, especially...