2022 Summer Snack Ideas
Summer is here! That means lake days, bonfires, tournaments, work, hanging out with family and friends and an overload of vitamin D. It is necessary to stay fueled in order to keep performance levels high. Here are a few summer snack/treat ideas that are both easy and delicious.
Snack Idea #1: Apple Nachos by Insanely Good Recipes
All you will need for this is an apple, peanut butter and chocolate chips!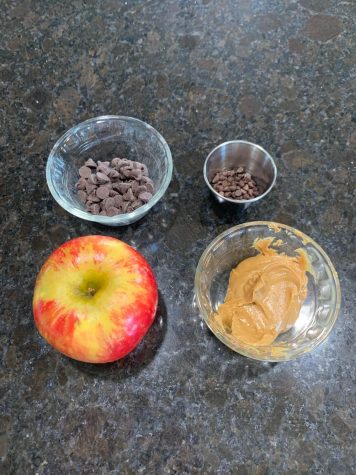 Next, melt the chocolate chips and peanut butter in the microwave and cut the apple into thin slices.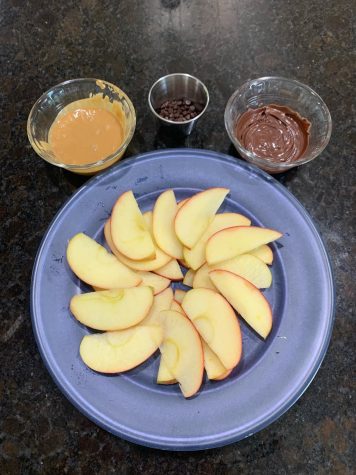 Place the apple slices on a plate, drizzle the peanut butter and chocolate and complete the snack with a few extra chocolate chips on top and enjoy!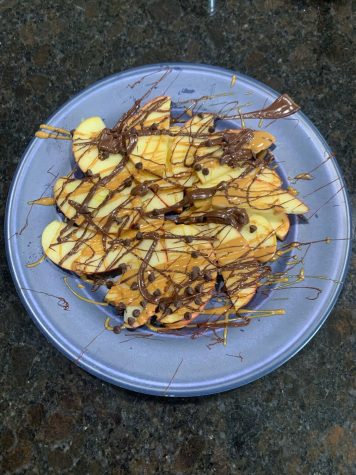 I loved this! Such a fun snack idea that was so delicious.
Snack Idea #2: Frozen Yogurt Bark With Berries by Diethood
For this recipe, you will need any yogurt you prefer (I used vanilla greek yogurt), lemon juice, honey, vanilla extract, chopped pecans and any kind of berries you like.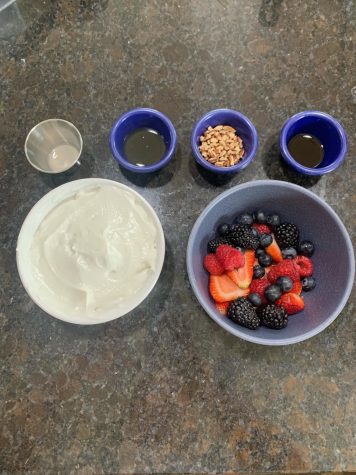 You will then mix the yogurt, lemon juice, vanilla extract and honey together. Spread the yogurt onto a pan lined with parchment paper.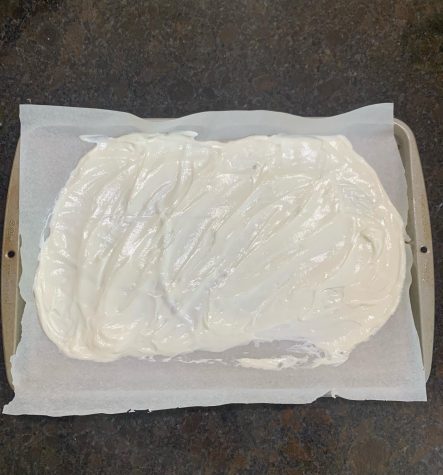 Once the yogurt is spread, add all the berries and pecans you would like!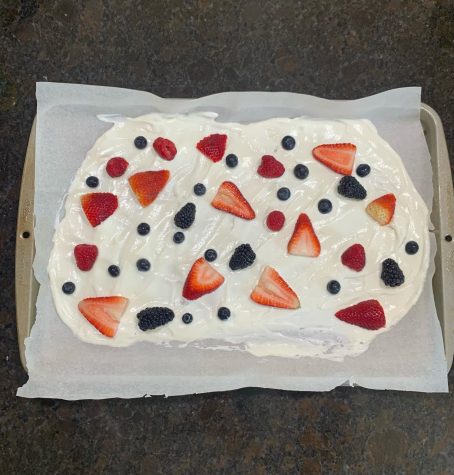 Place in the freezer for at least two hours. Remove when frozen, break apart pieces and enjoy!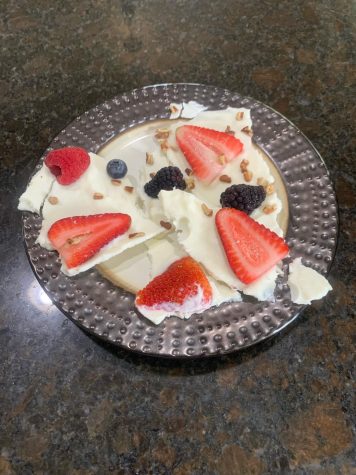 A great and healthy alternative to ice cream or popsicles. I only used a little bit of honey because the yogurt was already flavored. You could also use maple syrup!
Snack Idea #3: Sour Candy Frozen Grapes by Healthy Little Peach
This recipe contains only 3 ingredients: grapes, lime juice and any sort of sweetener (I used Stevia). Remove grapes from the stems, wash and dry them and place them into a bowl. Pour in lime juice, mix the grapes and place into the fridge for 10 minutes.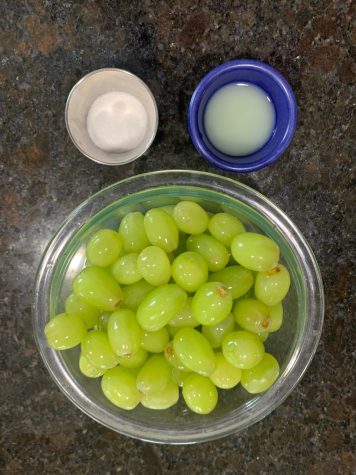 Remove the grapes, pour out the excess juice and coat the grapes in the sweetener. Once the grapes are coated, put them in the freezer for about two hours or until they are frozen and enjoy!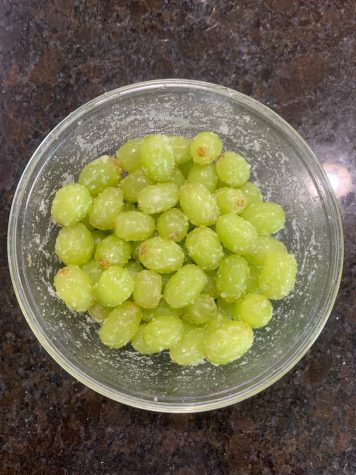 Frozen grapes have always been a favorite of mine. Adding lime juice and Stevia made them that much more enjoyable! A great sweet/sour treat.
Snack Idea #4: No Bake Energy Bites by Gimme Some Oven
These protein bites are made from old fashioned oats, peanut butter, shredded coconut, chia seeds, flaxseed, honey, vanilla extract and chocolate chips.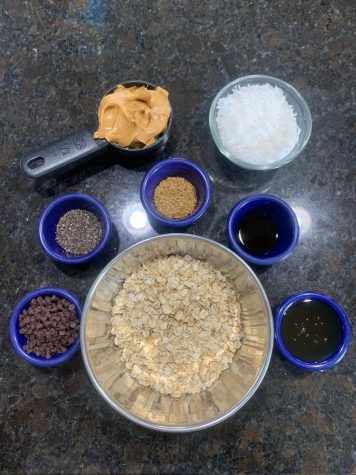 Combine all of the ingredients into a bowl and mix.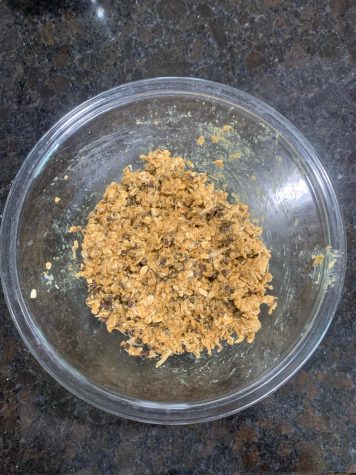 Once stirred well, form small bite sized balls. Place into the fridge to chill and enjoy!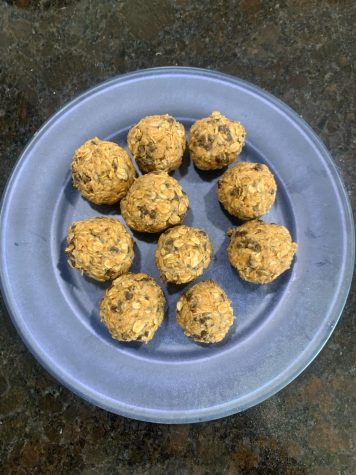 Protein bites are the way to go when you have lots going on and need that extra boost of energy. They were so yummy and the coconut was my favorite. You could also incorporate protein powder into them!
Snack Idea #5: Chocolate Hummus by Taste of Home
For this chocolate hummus you will need a can of garbanzo beans, unsweetened vanilla almond milk, honey, vanilla extract, baking cocoa and fruit/pretzels to dip with.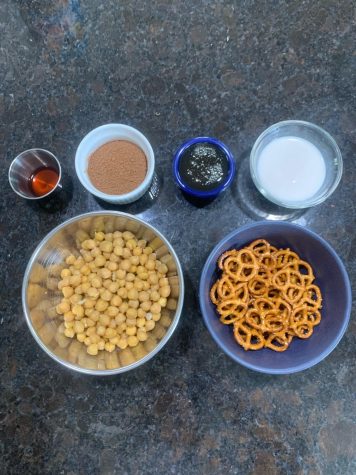 Place all ingredients except for the pretzels into the blender.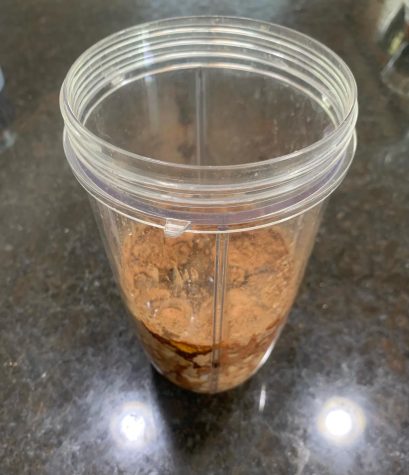 Blend until the dip is smooth, put it into a bowl and enjoy with pretzels or fresh fruit!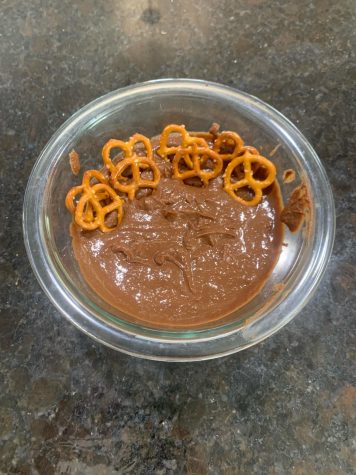 Loved this sweet version of veggies and hummus. The chocolate can be paired with fruit, something salty like pretzels or anything you would like!
Leave a Comment
About the Contributor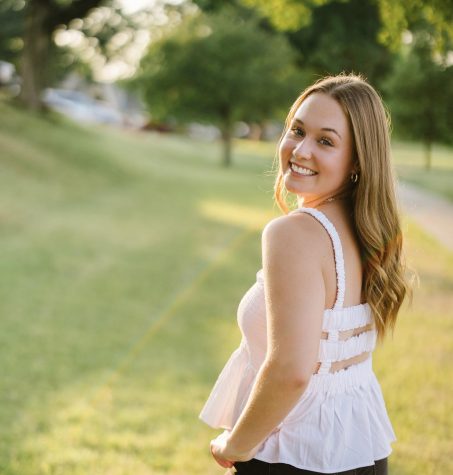 Sydney Govrik, Copy Editor
Hi! I am Sydney Govrik. This is my first year on The Spartan Speaks staff, and I am so excited to be here! I am one of the Copy Editors. In addition to...