Orono Girls Hockey Team Skates into Lung Cancer Advocacy
On Saturday, Jan. 22nd the Orono High School Girls Hockey team held a pre-game ceremony advocating for lung cancer awareness. The athletes used their strong team dynamic and spectator outreach to heighten awareness of this disease.
"We're gonna have the lung cancer white ribbon on our stick and in our hair, and then I think we are gonna talk about it for a little bit," senior captain Iyla Ryskamp said.
This event was inspired by the 3- year lung cancer battle Libby Albrecht fought.
"Libby was truly an amazing soul. She fought with every ounce she had for 3 years. She never let her cancer dampen her spirit. She loved hockey, so every time I step on this ice from now on I'll think of her. I think this advocacy not only brought awareness to lung cancer but also inspired others to never let their spirit waver in the face of adversity," niece of Albrecht and senior captain Kailey Niccum said.
According to the Center for Disease Control, lung cancer can be diagnosed in two categories: small lung cancer, and non-small lung cancer. Lung cancer is a disease in the lungs in which cells in the region grow out of control. While this form of cancer initially begins in the lungs, it may spread to lymph nodes and other essential organs.
"Lung cancer is the third most common cancer in the US, but the leading cause of cancer death in both women and men. It makes up for almost 25 percent of all cancer deaths. It is also difficult to diagnose, due to the fact that we can't see or feel our lungs. Although lung cancer is not very curable, it is very treatable, with new studies and treatments emerging all the time," Dr. Spencer Holmes said.
As Dr. Holmes addressed, new lung cancer research is making strides in the development of new treatments. Knowing this, it is the very efforts of people, like the OGH team, that are helping spread awareness and therefore donations to lung cancer research.
The event was a success and managed to bring the community together. Through the community cheer, as well as the new lung cancer advocacy, it is clear that Libby Albrecht's beautiful soul will have a long-lasting positive influence on the community.
Leave a Comment
About the Contributors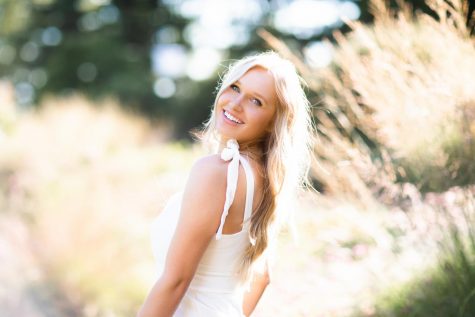 Libby Engebretson, Editor in Chief
Hi, my name is Libby Engebretson! This is my third year on the Spartans Speaks, and I am currently an Editor in Chief. In my free time, I enjoy reading,...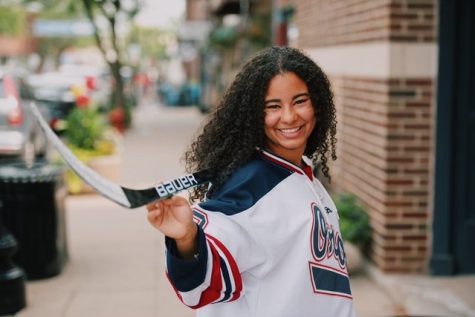 Kailey Niccum, Copy Editor
Hi! I'm Kailey Niccum. This is my first year on The Spartan Speaks. Additionally to the Spartan Speaks, I am captain of the Orono girls hockey team and...