Falcon and the Winter Soldier review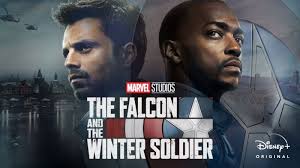 Marvel is famous across the world for its spectacular comics and movies, including the movie Avengers: Endgame, sweeping the charts and breaking records. Marvel Studios began in 2008 with half a million dollars and now are worth over 13 billion in the past 13 years.
They are most well known for the movies and comics but now they are trying to expand the organization. Marvel has joined tv subscription service Disney Plus and has created two tv shows.
The first was Wanda Vision which got relatively good ratings. Falcon and the Winter Soldier came out recently and there is a lot of conflict that came with it.
Falcon and the Winter Soldier is based after the Avengers: Endgame, Sam Wilson (Falcon) played by Anthony Mackie and Bucky Barnes (Winter Soldier) played by Sebastian Stan were both good friends with Captain america.
His shield was given to a man who did not deserve to wear it and did not represent the image of America.
The Falcon takes the shield and becomes the new Captain America with intent to take down a group called the flag smashers. The show deals with unequal rights and how society is struggling to change.
"The show was showing clips and previews all over. I was expecting the show to be as amazing as Endgame but I don't think that anybody will ever beat how amazing the movie was," Senior Michael Wojciechowskisaid
Only days after the world watched Derek Chauvin get convicted of the murder of George Floyd, Marvel released that Anthony Mackie's Sam Wilson as the new Captain America.
While doing this, they made an argument for why a black hero would stand up to defend a country that often mistreats people who look just like him.
"I enjoy how they pulled in some of the conflicts we are facing in society right now. They gave the red, white, and blue colors to the Falcon who fits the image of what the new America should be." Senior Mitch Clear said.
"I'm a black man carrying the stars and stripes. What don't I understand? Every time I pick this thing up, I know they're millions of people who are going to hate me for it. Even now, here, I feel it. The stares, the judgment. And there's nothing I can do to change it. Yet I'm still here. No super serum, no blonde hair or blue eyes. The only power I have is that I believe we can do better."
We see that Wilson finally steps into the role of Captain America and does that his way, not as a national symbol but as a bridge between divides. The falcon gives this speech to the leaders of our country and it just shows that he knows that our world needs to change.
This series was a new thing for the marvel studios and they did a great job at making it. It's hard to try and make a movie or series as good as Endgame, but it was a good way to keep the story moving on.
I would definitely recommend this series to anyone, but I think people who haven't followed the marvel timeline or isn't into the superhero genre would have a tough time watching it.
Leave a Comment
About the Contributor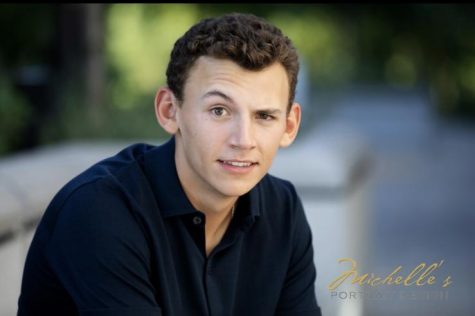 Billy McGannon, Sports Editor
Hi! Im Billy McGannon and its my first year on the Spartan speaks squad. Im the sports editor for the paper. I like long walks on the beach and midnight...