Boys Swimmer Head To State Competition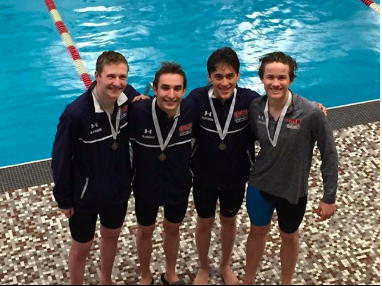 Hang on for a minute...we're trying to find some more stories you might like.
Boys Swim Takes On State
Amanda Marquis
Visuals Editor
Peter Kasner, Cameron Davidson, Jack Marquis, and Henry Leutmer are all headed to state for the 200 free relay. Peter Kasner will also be going to state for the 100 free and 50 free individual. Josh Pusch and Vasili Nicklow are alternates, meaning they will be at the meet but will not be swimming, unless something unexpected happens.
"I joined swim because my sister and dad were both swimmers and I was new in seventh grade and I felt like it would be a good way to make friends" OMW varsity swimmer Henry Luetmer said.
These boys have been swimming since they have been in middle school. Senior, Peter Kasner, was already an alternate by the time he was in seventh grade. Ever since, he has made it to state every year. Jack Marquis and Cameron Davison have been alternates since they were freshman.
OHS swim and dive is now OMW (Orono Mound Westonka)  swim and dive because they recently united with Mound. Josh Johnston is a sophomore at there and is already a state swimmer. He will be swimming the 200 individual medley, meaning he will be doing the breaststroke, backstroke, butterfly, freestyle the 100 breast.
For more than 6 years, Orono boys swim and dive team have ventured to state, and will continue to strive for success in the future. The state meet preliminaries are Friday, March 1, and the finals are on March 2.
About the Contributors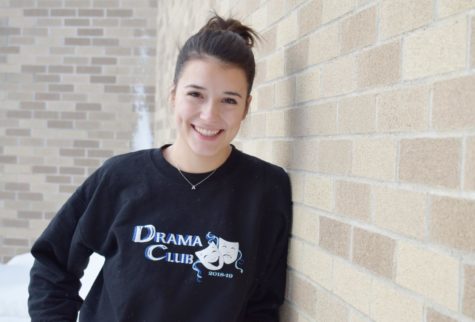 Amanda Marquis, Visual Editor
Hello! My name is Amanda Marquis! I am senior, a captain of the cheer squad, and involved in theatre here at OHS. I am so excited to be officially part...