Helping Those Who Help Us
Hang on for a minute...we're trying to find some more stories you might like.
Serving overseas can be a difficult time. People in the military are risking their lives for our daily freedoms and are, most of the time, really far away from their families. When these heroes are not fighting overseas, they are home spending valuable time with their families. What they do in this time varies from family to family, one might stay home and watch movies, go on a vacation, or play a sport with one of their children.
However, not every family has the time or the resources to get the equipment needed for these sports. This is why Shane Hudella founded the United Heroes League.
The purpose for this "league," created by Hudella, is to donate gently used sports equipment to active members of the military and their families. Throughout the years, the United Heroes League has provided over 3 million dollars worth of used equipment to military families in the U.S and Canada.
It is possible for anyone to get involved in this equipment drive. You can donate in just about any way you want. Whether it is by donating gently used equipment or by just donating money through their website. One student here at OHS involved in this drive, junior Danny Eckerline, is running an equipment drive at the Orono Ice arena. You can drop off any sports equipment during rink hours. The drive goes until Halloween.
Eckerline is not the only athlete involved in the United Heroes League. They have multiple professional athletes from every sport supporting the cause. Some of the local athletes are Zach Parise (Wild), Matt Dumba (Wild), and Bruce Boudreau, the head coach of the Minnesota Wild. Many of the Minnesota Wild players, current and former, are ambassadors for this organization.
The United Heroes League does more than just equipment drives. They offer athletic camps run by professional athletes. Mike Zimmer, the head coach for the Minnesota Vikings, will be running a youth football pro camp where he and other professional football players will be running drills and helping young football players achieve their dreams.
"I know that due to the fact that they are overseas, they don't have much time to go out and shop for the equipment needed for their children to be successful,"said senior Danny Eckerline.
For the families of the men and women serving in the military, this "league" is helping them in so many ways. The families may not have the time or the money to buy the sports equipment needed for their children so this organization is a big part of their lives. The cost of all of the equipment needed and camps can cost about 10% of the income, the United Heroes League takes away that burden.
"It is one more way to say thank you and make their lives more manageable while they are overseas and when they return," said Eckerline.
The United Heroes League is open for donations at all times. One way to donate is to go online to their website or if you would like to donate used equipment, the league has multiple equipment drives per year.

About the Writer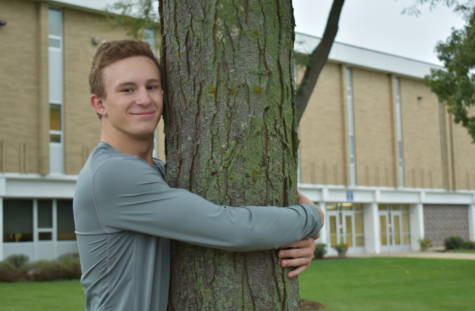 Sam Antonenko, Staff Reporter
Hi, I'm Sam Antonenko, a Sports Editor for The Spartan Speaks. I am a Senior here at Orono HS and this is my second year working for the newspaper. I...