Russian Oligarchs: the Life Blood of the Kremlin
Since Vladamir Putin announced a special military operation in Eastern Ukraine, Russia has been slammed with economic sanctions from all sides. The US took the lead by freezing Russian assets in America and preventing Americans from doing transactions in Russia, specifically with Russia's two largest banks: Public Joint Stock Company Sberbank of Russia (Sberbank) and VTB Bank Public Joint Stock Company (VTB Bank). Because 80% of Russia's financial transactions happen in US dollars, these new sanctions have caused unprecedented economic damage.
The US, UK, and other nations are pushing for Russia to be removed from The Society for Worldwide Interbank Financial Telecommunication, also known as SWIFT. SWIFT is a global payment system that allows banks to move money between each other and other countries. If SWIFT removed Russia, Russia's economy would be almost entirely cut off economically from the outside world.
Switzerland, a country known for its secret bank accounts where millionaires and billionaires go to hide their fortunes from tax collectors, has broken its 500-year vow of neutrality to impose economic sanctions against Russia.
These sanctions, along with pressure from the public, have caused countless companies including Apple, Disney, Ford, GM and many others to halt sales of their products, along with shutting down any operations they have in Russia.
These sanctions, as well as various others from EU and NATO countries, have sent the Ruble and Russian stock market into freefall. Since February 15, the Ruble has lost over 35% of its value and the Russian stock market lost 45% of its value before it was shut down for the foreseeable future. Because of this, the central bank of Russia has raised interest rates to 20%.
In the presence of hyperinflation on this scale, economies are shattered, jobs are lost and lives are ruined. Russia is currently facing shortages of numerous imports- and will continue to see, cars, phones, clothing, and food. The lives of average Russians have gone from bad to dreadful.
While Putin himself may be invisible to the current Russian economic crisis, it will come back to bite him. Putin has kept power due to his brazen political ambition and drive, but not without the help of the wealthy oligarchs, his government props up. These oligarchs include but are not limited to Roman Abramovich, Alexander Abramov, Oleg Deripaska, Mikhail Prokhorov, Alisher Usmanov, German Khan and Viktor Vekselberg. These wealthy and powerful men are key entities in allowing Putin to maintain power. They support him politically, while he empowers their business endeavors which enriches both parties immensely.
This decades-long agreement between Putin and the oligarchs is now on thin ice. Many of these oligarchs store their vast wealth in offshore accounts or in the Russian stock market, which is now inaccessible or have lost a significant amount of their value. Bloomberg has reported that, since the beginning of the invasion of Ukraine, Russia's top 22 billionaires have lost a combined $83 billion and counting.
Along with the losses in the stock market and frozen assets in offshore accounts, governments are seizing some of the most prized possessions of the oligarchs. Germany most recently seized Alisher Umanov's $800 million, 512-foot long yacht 'Dilbar'. The Dilbar is widely considered to be one of the largest yachts in the world, boasting 84 full-time crew members and the largest swimming pool installed in a yacht ever.
The attack on not only the Russian economy but also on the oligarchs that fuel the country completely changes the game. While the Russian people are mostly unfond of Putin, that doesn't actually matter because he does not need their approval to rule, instead, he needs that of the oligarchs. But now that the oligarchs are losing favorability with Putin and their most prized possessions, the end for Putin seems near.
This doesn't seem to be a problem for him, however. Putin has kept full steam ahead on his attack on Ukraine, sending more and more troops while advancing closer to Kyiv. The Russian military recently announced that they have captured Kherson, a pivotal city in Ukraine, and are renewing fighting in Kharkiv, the second-largest city in the country.
As we inevitably see the Russian oligarchs disown Putin, the world may be seeing the end to one of the most corrupt and blatant examples of an oligarchy to ever exist, and due to no one's fault but its own leader.
Leave a Comment
About the Contributor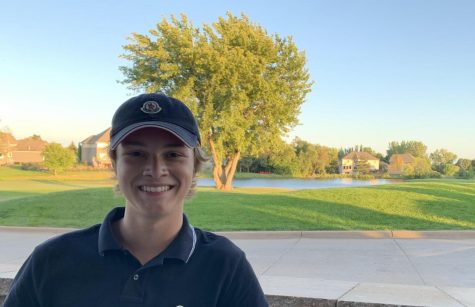 Luke Wendling, Business Editor
Hi, my name is Luke Wendling. I am a staff reporter at The Spartan Speaks with a focus on business and politics. I play baseball for Orono and in my...