Just How Alarming Has the Yemen Crisis Become?
In early 2022, the United Nations Children's Fund (UNICEF), which acts as a humanitarian aid organization, released a humanitarian plea for the country of Yemen. According to UNICEF, 20.7 million people are in need of life-saving aid, which would require the organization an annual budget of $484.4 million US dollars.
"There's a famine there because there's not enough food for the people, they are starving to death. There's also poor medical care and sanitary conditions are horrible. Therefore they have a lot more diseases. Their water isn't safe and they don't have access to too much medicine. It's just a downward spiral," Philanthropist and world traveler Nancy Holmes said.
Sadly, according to the United Nations Office for the Coordination of Humanitarian Affairs, the number of people in need has increased by 27 percent from last year. Of those in need, people are living in pre-famine conditions, as well as the "convergence" of various physical vulnerabilities.
"Shellings, airstrikes and Snipers hit people going about their daily lives, often without warning, in areas where there is no active combat going on, and creates the sense that there is no safe place for Yemense to hide," Melissa Parke, an international expert on Yemen, said to the United Nations.
So just how does a humanitarian crisis get so bad, that millions of dollars are needed to address the surface level of problems? Unfortunately, the answer to this question is neither simple nor intelligible for just about anyone to understand. However, a large attribution is evidently the impacts of the ongoing civil war.
During the Arab Spring uprisings, an early 2010 pro-democracy movement, the people of Yemen were heavily inspired by Yemenis to protest government corruption. While this movement was successful in Yemen, the replacement leader ignited tension between the Houthis and the Saudi-Arabia-backed president. This is significant because traditionally speaking, the Houthi group identifies as Shia Muslim, whereas the Saudia Arabia-backed government followed the Sunni sector of Muslim.
"Since Sunnis and Shias are at odds with each other, larger and prominent nations utilize proxy battles to achieve their goals. The humanitarian crisis stems from this ever-constant proxy war and is inflicting pain on citizens. The destabilization of Yemen is preventing its citizens from being able to receive help from its government. another effect of the proxy wars are civilians are victims of the wars itself where you see mosques, hospitals, schools, weddings, etc, being bombed and attacked," Orono High School student Patrick McCabe said.
While the lack of economic resources and opportunities is the fiscal reason many Yemenis live below the poverty line, it's important to recognize the attributing factor to the lack of economic production, distribution and trade; which many argue is directly linked to the ongoing war and lack of environmental resources.
"They're fighting over supremacy, using this conflict. It's a proxy war. Neither Saudi Arabia or Iran were prepared for a war to last this long. It has caused logistical nightmares," OHS AP World History teacher Michelle Naylor said.
Barak Dar is a former Israeli military sergeant and recon squad commander, who currently is the CEO of a weapon technology company, noted the greater forces at play in the conflict and the great challenge mediating this issue will be.
"It's all going to get a lot worse once they get money from accounts and funds that they have frozen here, which will cause a flare-up in proxy wars. Your gonna see crisis after crisis," Dar said.
As Dar implied, "fixing" a humanitarian crisis is difficult when a country remains the victim of war for centuries. Yemen has been plagued by proxy wars between two greater powers, Saudi Arabia and Iran, for years. To experts, the lack of economic wealth and industry, as well as the regional tension that has resorted to years of violent wars are the perfect conditions for a humanitarian crisis, with little ways outside sources can expel the issue. However, this does not mean that nothing should be done, as this issue is only growing in cruel and unjust ways.
While there is no "quick fix" to this issue, it is important to spread awareness on the complexities of this issue and encourage donations to humanitarian aid organizations, such as UNICEF.
Leave a Comment
About the Contributor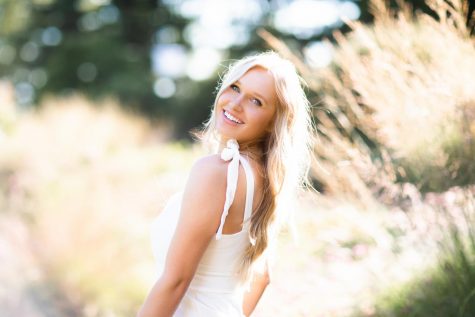 Libby Engebretson, Editor in Chief
Hi, my name is Libby Engebretson! This is my third year on the Spartans Speaks, and I am currently an Editor in Chief. In my free time, I enjoy reading,...