What is Art Deco?
Art Deco is protected in some areas and people strive to preserve it. Students have varying opinions on what Art Deco means and why it is important in today's world. The origin of Art Deco style was the 1920s, specifically the economic boom and the expansion of wealth. Art Deco is characterized by symmetric and geometric shapes, usually accompanied by gold guild and shiny black accents. Art Deco tends to be recognizable because of its distinct, eye-catching and contrasting features.
"I've never heard of Art Deco", Said Junior Mackenzie Callan, and she is not alone. According to Junior Olivia Tate, some people have heard of Art Deco, but most have not. The cause of this is mainly destruction of buildings in cities, which is where Art Deco is most commonly found. Changing architectural styles have also led to the decline in remaining Art Deco architecture and it is uncommon to find people who are knowledgeable about Art Deco, although there are some experts and interested people remaining.
Examples of Art Deco can still be found in big cities, such as Miami and Chicago. Junior Grace Stromberg said that she had seen the Foshay Tower in Minneapolis and that this was the only Art Deco architecture or artwork she knew about or had ever seen. While there isn't a society for Art Deco presentation in Minneapolis, there is one for the Midwest and Chicago.
A representative of the Chicago Architecture Center said "In Chicago, for examples of Art Deco, you have the century tower and the opera house".
Those working to protect Art Deco consider architecture and different styles form preservation societies in order to preserve both history and art through buildings and houses. The history of the roaring 20s can be seen through the Art Deco style, which provides a different perspective for looking at history. Art Deco also appears in some modern day recreations of the past, such as the 1920s style film The Great Gatsby.
As American history continues to be taught in schools, emphasis is rarely placed on learning about art and architectural styles such as Art Deco.
"Yes, Art Deco should be taught about in class because it is part of our history and architectural styles change and evolve over time," Olivia Tate said
The evolution of architectural styles provides insight not only into the time they were created but also to the people that lived in that time and what they enjoyed seeing in their everyday lives. Looking at the differences between this in the past and in today's world can shift perspective and give people more appreciation for architecture and art.
Protecting and maintaining historical architecture styles such as Art Deco may not be considered a priority for most, but some see it as important for both history and art.
"Art Deco preservation is crucial because it captures history and architecture" A representative of the Chicago Architecture Center said
Capturing the spirit of the time in architecture provides variability in the architecture we see today because of how buildings stand the test of time.
Leave a Comment
About the Writer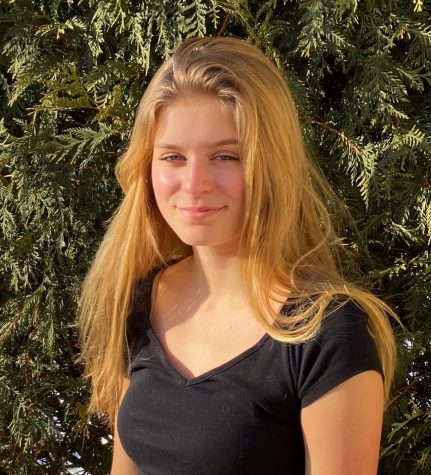 Roxy Neset, Staff Reporter
Hi! I'm Roxy and this is my third year on the Spartan Speaks. I'm excited to be writing articles about current events as a staff reporter. I love writing...