The Annual Golden Globes are Just Around the Corner
On Feb. 28, the annual Golden Globe Awards will take place for the 78th time. And as with most events in the past year, the Golden Globes will be virtual. On the East Coast, Tina Fey will be hosting from New York's Rainbow Room, while Amy Poehler will take on her hosting role from the Beverly Hilton on the West Coast. The event will include live streams from nominees around the world.
The Golden Globes present awards to actors, actresses, motion pictures, animated films, television series, directors, and screenplay and score writers. So, who are the top standouts? In terms of distributors, Netflix has 22 motion pictures up for nominations and 20 television series. That's a total of 42 nominations for Netflix, a number that other distributors don't even touch.
"I typically don't watch the actual award show, but I always look at the nominations prior to the ceremony and see the winners after! I love to make guesses for the winners of each category," Orono High School Senior and movie-lover Kristine Coad said.
The motion picture Mank holds the top number of nominations with 7, followed by The Trial of Chicago 7 with 5. The Crown has 6 television series nominations, and the sitcom Schitt's Creek trails with 5. In a year filled with masking and social distancing, the entertainment industry had to get creative with filming and production. The Golden Globes will surely be a reflection of that creativity, and they will add another mark to the line of memorable events from the past year.
About the Writer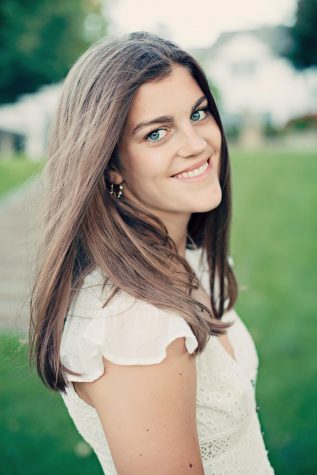 Jillian Cook, News Editor
Hi! My name is Jillian Cook, I'm a senior at OHS and I love to write! I enjoy reading and writing all types of works, but I especially keep up with current...