Creative minds bind together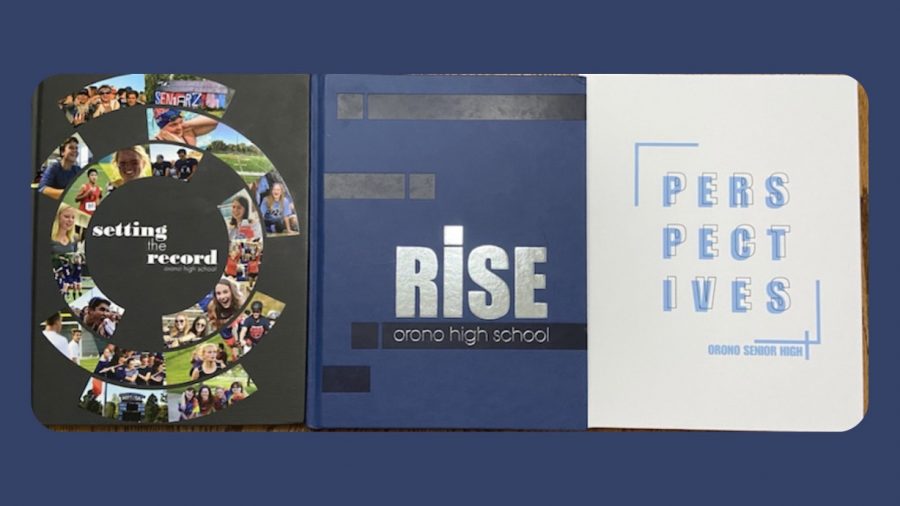 Each year a group of students at Orono creates a yearbook that captures the history and the best memories from the school year. There is never a year when the yearbooks look the same or have the same theme. The students work extensively with their fellow classmates to bring new ideas to the yearbook each year. Yearbooks act as a history book; they hold memories that are meant to be looked back at and bring a good feeling as you reminisce.
According to Yearbook Discoveries, the yearbook is a publication that shows the events at school and student lives that includes literary works and art which is created by the students. There is extreme planning and collective work that is put into creating one yearbook. Some examples of planning could be creating a yearbook theme, deciding which pictures to use, who to get quotes on, deciding on a color scheme, and many more.
"
My favorite thing about yearbook is the collaborative and free creativity portion, you do what you want and make it happen,"
— Garrett Pesch
This year's yearbook staff includes: Co-Editors in Chief Lily Maas and Garrett Pesch, Junior Editors Grace Pierpont and Kate McGrann, Sports Editor Kyler Burrows, Copy Editor Lauryn Pietrazk, Portraits Editor Brynn Peterson, Social Media/Business Manager Iyla Ryskamp, and Student Life Editor Megan Kostial.
With this year, Covid interfering with the school year and canceling in-person school events such as school dances, it will be harder to fill the yearbook compared to previous years. The plan for the yearbook is to include areas about Covid-19 but they are reaching out to more students and asking that they send in photos of what students have done outside of school on their own time.
"I spend around 6-8 hours working on yearbook related work out of school and throughout the week, in school, I spend at least an hour a day. Yearbook takes a lot of effort but the end result is always worth it," Pierpont said.
Students love seeing themselves in the yearbook and they flip through the pages hoping to see them in as many pages as possible. According to Lifetouch, students feel like they are a part of the community and it boosts their school spirit, it creates a stronger connection to their class.
"My favorite thing about yearbook is the collaborative and free creativity portion, you do what you want and make it happen. You build many relationships working with other students and seeing the final product is very rewarding," Pesch said.
A yearbook is more than just a book, it is a memory book, history book, reference book and record book. Yearbooks serve more than one purpose and they are created that way. The yearbook staff works very hard to create something all the students will love and that will accurately reflect this past school year. Be sure that you are signed up to purchase the yearbook this year.
About the Contributor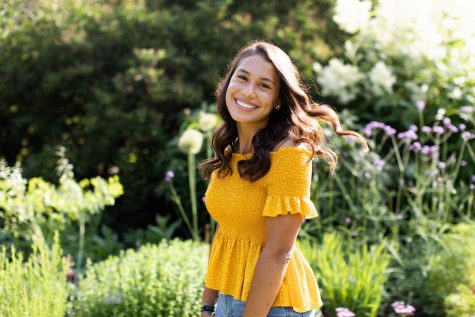 Juliana Ward, Social Media Editor
Hey! I'm Juliana Ward! I am a senior and this is my second year in journalism and the Spartan Speaks! Right away from the first day of being with the team,...