How the Restaurant Industry is Changing in Response to COVID-19
It is no secret that the COVID-19 pandemic has altered the day to day operations of the restaurant industry. Across Minnesota, restaurants have been ordered to close for dine-in service, leaving takeout as the only option to keep their doors open.
However, without enough local support, several restaurants have had to make the difficult decision to permanently close their doors. The restaurant industry is known for having razor thin margins to begin with, and it is extremely difficult to stay afloat during a pandemic, what with providing support to employees while keeping costs low. The Bachelor Farmer, a restaurant located in downtown Minneapolis, regrettably closed their doors for good after serving the community for nearly nine years.
"My family and I have made a conscious effort to support local restaurants during this time. I think it is important to help our community stay afloat and I really appreciate all of their hard work," said Kendall Mauer, senior at Orono.
According to the Minnesota Department of Health, restaurants and bars may begin to open on June 1 (for outdoor dining) if they comply with the following requirements: "Have adopted and implemented a COVID-19 Preparedness plan, ensure a minimum of 6 feet distance between tables, limit on-premises capacity to no more than 50 persons, limit table service to 4 persons (or 6 if part of one family unit), require reservations in advance, and require workers to wear masks and strongly encourage masks to be worn by customers."
Although these steps are put in place to help restaurants start opening safely, some restaurant owners have concerns. David Fhima, owner of Fhima's Minneapolis, expressed his disappointment.
"Our patio has eight tables. With social distancing, what is that? Two tables? We're almost better off staying closed and waiting this out," he told to the Star Tribune
In addition to the low occupancy levels, owners have expressed frustration regarding the sustainability of this method; what happens if a storm suddenly hits? There is no indoor option to resort to.
Also, this option may work for restaurants located in the twin cities area, as temperatures have been warming up quite nicely, but businesses up north only reach 50 degrees fahrenheit on a perfect sunny day, which would be less than comfortable for outdoor diners.
About the Contributor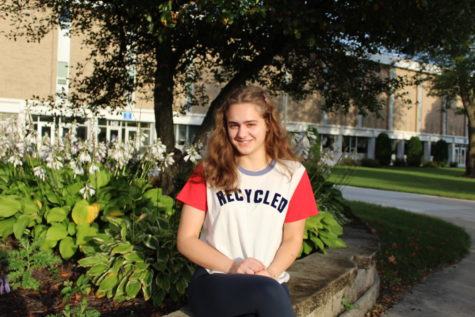 Kenzie Taylor, Editor in Chief
Hi, I'm Kenzie! This is my third year on the Spartan Speaks and I'm super excited to be apart of it as an Editor in Chief. Aside from journalism, other...