2020 Youth in Government Model Assembly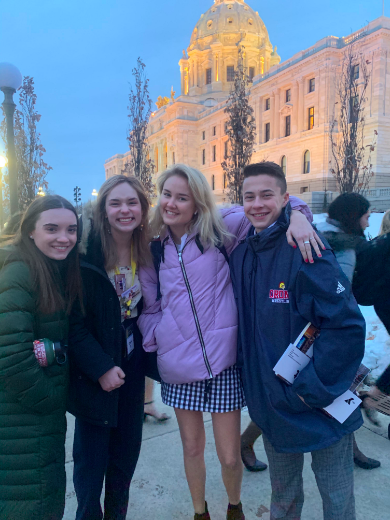 Margaret Kraus
Sports Editor
Each January 1600 students from all over Minnesota gather in the Twin Cities for four days for the annual YMCA Youth in Government (YIG) Model Assembly to participate in mock government activities and programs. Students can choose from a wide range of programs in which to participate, such as state legislature, appellate courts, trial courts, or national issues forum. Each student attends activities for their program during the day at either the Hilton hotel or the state capitol.
Every program area is unique, has different activities and different preparation is required. In legislative programs, students must write a bill on a topic of their choice to present to their peers. Each bill is presented, debated, and voted upon. For appellate court programs, pairs of delegates argue civil cases. Delegates participating in trial courts argue real criminal cases and have the opportunity to argue on each side for each case.
"They're [the cases] are actually based on real events. My case right now is about grand larceny, which is theft over $900. Last year, we had a manslaughter case," senior delegate Gavin Parris said. Each program area allows participants to learn how a specific branch of the government runs in real life.
In addition to the typical program areas, students can apply to be appointed to special departments of Model Assembly, such as media or lobbying. Members of the media team write the YIG Newspaper and capture pictures and videos to share with other delegates, advisors, parents, and schools.
Senior Luke Delattre was appointed to the media team to create the closing video. "I chose media because I feel that I am best at creatively thinking and capturing the moment. I like sharing that information with other people," senior Luke Delattre said.
Delegates can also be appointed to higher-up positions in their respective program areas. Those appointed in their program areas assist the elected official to lead the large group of delegates. Junior Kylie Schroeder was appointed as the administrative assistant of the Sanford House. "I organize bills and make sure that passed bills get to the Secretary of State's office," junior Kylie Schroeder said.
Students can also be elected for leadership positions throughout the YIG programs. Delegates from the previous year vote, using real voting ballots and machines, for leaders of the Model Assembly for the following year. Elected positions range from the highest honor of YIG, Youth Governor, to floor leaders of the House and Senate, or justices of the courts.
Junior Anne Guidera was elected as the 2021 Youth Governor during the 2020 Model Assembly. Guidera has participated in YIG since eighth grade. She announced her campaign with her running mate, Dane Germany of Champlin Park, in September 2019 and continued to campaign on social media and other YIG-related events leading up to Model Assembly.
While YIG is mainly focused on learning about the government, it also offers opportunities for students to meet students from all over the state with many different perspectives.
"My favorite part of YIG is being able to talk to and socialize with people from a bunch of people from different backgrounds," senior Michael Clements said.
About the Contributors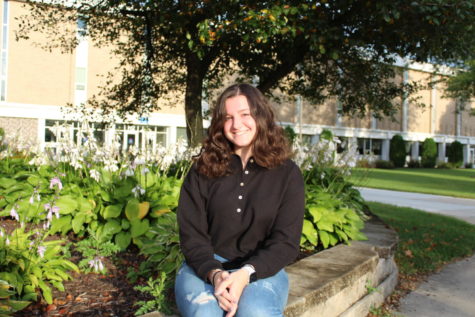 Margaret Kraus, Sports Editor
Hi, I'm Margaret! I am a senior at Orono High School and this is my first year on the Spartan Speaks.  I got involved in Journalism last year by taking...