Gophers Row the Boat Past Penn State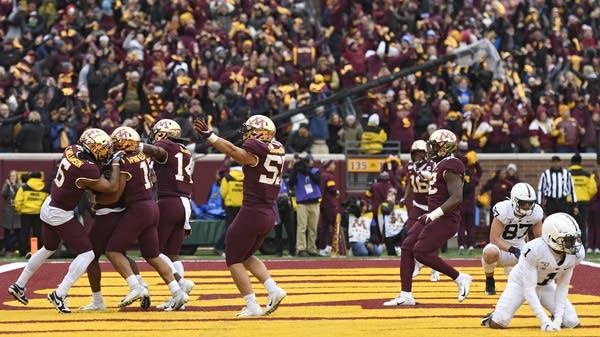 Jordan Allar
Sports Editor
MINNEAPOLIS — The Minnesota Gopher Football team played a game on Saturday, Nov. 10 that will forever be remembered by all Minnesotans. Minnesota took on Penn State, ranked number five, on a sunny Saturday afternoon with a sold-out crowd. The Governor's Victory Bell was up for grabs and was awarded to the Gophers for beating the Nittany Lions with a score of 31-26. Both teams were undefeated with a record of 8-0 and it was up to the players if they wanted to continue that streak. The Gophers had not been 8-0 since 1941.
"It's a moment that I'll never forget," said Gopher quarterback Tanner Morgan.
The Gophers had a strong lead, "racking up 461 yards of offense against a defense that was allowing only 280 yards per game on the season," said CBS Sports. Morgan was a star of the game having three touchdowns, and no interceptions.
"
This team has been through so much of the field, off the field over the last three years. This team has heart. It has courage. It has an unbelievable culture, we just have to find a way to win."
— Coach PJ Fleck
Coach PJ Fleck recently agreed to a new seven-year contract this past week. He plans for more historic Saturdays at TCF Bank Stadium.
After the game, fans filled the field to celebrate. Thousands of people with no room to move. Minnesota had not beaten a top-5 team at home since Oct. 22, 1977, a specific reason why the game will forever be remembered.
The Gophers took on the Hawkeyes this past Saturday and their winning streak ended with a score of 23-19, a close game. Their future is strong and will take on the Northwestern Wildcats on November 23.
About the Writer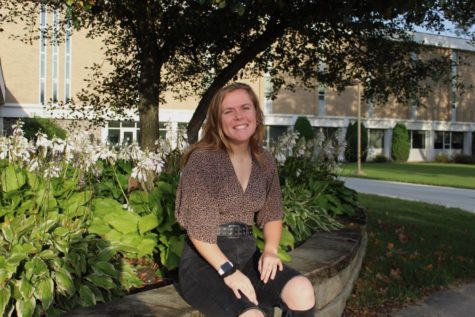 Jordan Allar, Sports Editor
Hello! My name is Jordan Allar and I'm a senior at Orono High School. This is my second year being on The Spartan Speaks. I play varsity softball here...