Demi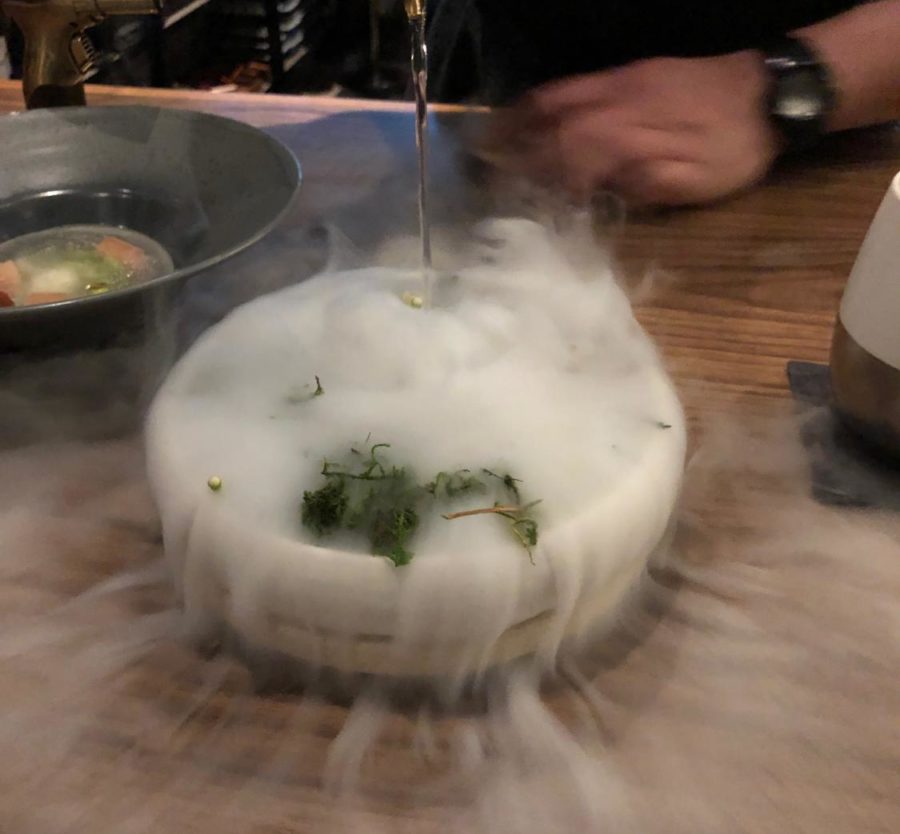 Anika Sodhi
Online Editor
Demi, Gavin Kaysen's newest restaurant, opened in February of this year and is located on Second Street in downtown Minneapolis. Gavin Kaysen is a highly decorated chef and owner of Bellecour, Spoon and Stable, and Demi. Since it opened, reservations in the highly exclusive restaurant has been sought after due to the high demand and low capacity the restaurant's layout offers; and rightfully so, the experience was exceptional.
Reservations are available for a given month on the first day of the month before. For example, reservations in July open on the first of June. There are two seatings per evening and 20 seats in the whole restaurant. At maximum capacity at any given night, the restaurant will seat forty guests total. This is a slightly smaller model than Kaysen's other two restaurants, which are not as exclusive.
"
Demi's menu focuses on seafood (caviar, octopus, turbo, etc.) with elegant presentation and complex flavors that contrasted the earthy decor."
I was lucky enough to snag a reservation on a random Sunday but due to the size of the restaurant I was obligated to dine alone. Although this may not be optimal, the Demi team created an environment that made me forget that I was dining solo. The servers and chefs were of utmost hospitality, and did everything in their power to make my night more enjoyable.
Demi's menu focuses on seafood (caviar, octopus, turbo, etc.) with elegant presentation and complex flavors that contrasted the earthy decor. For example, names of dishes like "spring walk through the woods", and literal moss, greenery and edible quail eggs in non-edible bird nests. The menu is preset and paced out by the serving crew; rather than three main courses, the menu has a multitude. There is also an optional drink pairing offered, including alcoholic and nonalcoholic options.
Each course came with a detailed description from one of the five chefs. These chefs were clearly busy, however they took time away from their work to come to my seat and thoroughly explain what each dish was. This was just another way the Demi team went above and beyond.
Each course had a story, and complex flavours that played a ballad on one's taste buds. The dinner began with a bacon-mint-pea broth presented as a drink; I was told by one of the chefs the dish was derived from a germanic travelers as a way to continue their journeys while on few calories. I just thought it was delicious.
My favourite dish on the menu was the octopus; it was served wit. Coincidentally, this was the only dish that was on their original menu when they opened back in February. The chefs at Demi change their menu seasonally — every 6 ish weeks — to match the changing of the seasons. I caught the back end of the Spring menu, with engaging flavors that emulate the feeling of spring. There was even a nonedible course that was just meant to give off the scent of spring (pictured above.)
I would highly recommend attempting to acquire one of the next available reservations (in July) for a graduation dinner or just a celebration of friends or family. Demi is a dining experience like no other, offering fine dining in an exclusive setting. 5/5 stars.
About the Writer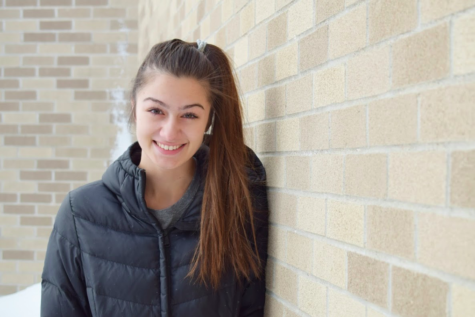 Anika Sodhi, Online Editor

Hello !! My name is Anika Sodhi and I am a junior at Orono. I'm super excited to be able to write for the newspaper this year. In the past, I've enjoyed...