Students honored at the Congressional Art Competition
Jazmine Borreson
Online Visuals Editor

Every year in the spring, the Congressional Institute supports a nationwide high school visual art competition to recognize and encourage the artistic talent in the nation and in each congressional district. Minnesota has eight districts and Orono, Long Lake and Minnetonka fall under district three.
According to the United States house of representatives, since the Artistic Discovery competition has been going on since 1982, more than 650,000 high school students have participated in the competition and recognized by many.
Students submitted entries from all 8 districts in Minnesota to their representative's office in various kinds of artwork like media, including painting, photography, drawing, prints, collages, mixed media and computer-generated art work.
District artists select the winners, who are recognized both in their district and at an annual awards ceremony in Washington, D.C. Winners have a chance to receive scholarship money for all their hard work, and their works are displayed for a year at the U.S. Capitol.
According to the Minnesota congressional, the judges for this year art congressional competition in our district were, Mary Kazurca, who is the Director of Admissions at the Minnesota College of Arts and Design
According to Minnesota Congressional, Boriana Stroke, Founder and CEO at 5ive Minneapolis.  Jenny Stice, Teen Educator at Minnetonka Center for the Arts. Stephanie Frey, Minnesota artist and Minneapolis College of Art and Design graduate are all judges for the Congressional Art competition this year.
According to CBS Minnesota the contest was open to all high school students either attending school or residing in the Third Congressional District. In addition to the display of their artwork in the U.S. Capitol.
The first place winner will also receive two free airline tickets to Washington, D. C. to attend the exhibit opening in June. Second, third and fourth place winners will be displayed in Congressmen Dean Phillips offices in Saint Paul and in Washington, D. C.
Representative Dean Phillips also announced that 96 high school students from Minnesota's Third District submitted extraordinary works of art to the 2019 Congressional Arts Competition. The link for all the 96 students recognized is below.
https://www.flickr.com/photos/repdeanphillips/sets/72157677754507427/with/47631802871/
One person that was recognized along with many more by Rep. Phillips was junior Srea Torgenson from Orono. She was recognized for her extraordinary piece called Free in Dreams shown below: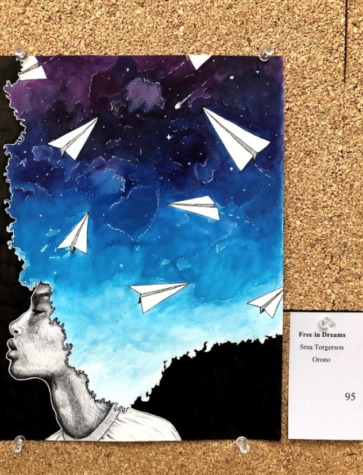 The congressional art competition was a time for students artwork to be exhibited and admired.
About the Writer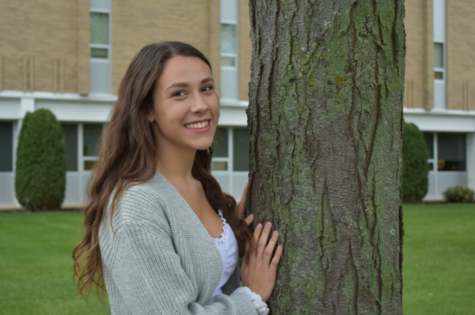 Jazmine Borreson, Online Editor
Jazmine Borreson is the Online  Editor of The Spartan Speaks.

Hi! I am currently a senior at Orono High School. This year I will be be contributing...