Wishing the best to teachers departing the Orono Schools District
Hang on for a minute...we're trying to find some more stories you might like.
Amongst a year of many changes around the Orono School District, one major change is the number of teachers taking the next step in their phases of life. As of June 8. 2017, eight teachers from all buildings–Schumann Elementary, Orono Intermediate, Orono Middle and Orono Senior High–will be resigning from their current positions, according to the minutes of the Feb. 12 school board meeting of this year. These teachers include: Jennifer Henry, Christine Locker, Diane Dingmann, Janice Engelhardt, Ruth Larson, Janelle Junttila, Tim Haislet and Julie McMerty.
Jennifer Henry has served as a special education teacher at OHS for kids who have struggles with learning in areas such as ADHD and Autism. Henry is moving to Bentonville, Arkansas with her husband on his job offer, and although she hopes to continue working with youth, she is still not sure if she wants to try something new. She says that she will miss the close relationships she has built here at Orono as well as making a difference in these kids' lives.
After 30 years of working as a speech/language pathologist for Schumann Elementary, Christine Locker has chosen to retire. On a daily basis, Locker would provide therapeutic speech services to students, track progress on goals and report results to teachers and families. In her newfound time, Locker plans to help out with the daycare of her two grandsons and spend time relaxing, reading and volunteering.
"It has been rewarding to follow the progress of students as they have moved through the grades to graduation," Locker said.
Lots and lots of biking is one of the many things Diane Dingmann plans to do in her retirement after teaching physical education at the Intermediate School for 18 years. In fact, a friend of hers suggested that she should get a new bike after her graduation that could cost up to $10,000. Dingmann says that her favorite memories from Orono come from seeing her third through fifth graders all grown up at sporting events and graduation, and she will miss having fun with the kids while watching them learn.
Janice Engelhardt has chosen to retire after her her many years of teaching. She taught a variety of subjects at the high school including: ninth grade English, humanities and performing arts. Engelhardt has helped produce many shows on the OHS stage, such as The Pajama Game.
Orono Middle School will dearly miss Ruth Larson after her 28 years of teaching sixth through eighth graders math, predominantly geometry and algebra to eighth graders. Prior to her time at the middle school, she spent six years teaching at Prior Lake Middle School. In her retirement, she plans to do more physical activities while also spending more time with her two sons who work on opposite coasts of the United States.
"I have loved working with so many eager and hard working learners here at Orono," Larson said. "I have found that, for the most part, the students I have had ask good question and seek to really understand the material I teach them."
Serving over 600 students each week since 1989, Janelle Junttila has diligently taught music at both Schumann Elementary and Orono Intermediate School for almost 30 years. After conducting all-school concerts and helping kids learn about music, she now plans to continue her music passion by teaching piano lessons at Schmitt Music. Additionally, she wants to spend more time focusing on her family.
"Orono is a special place and I love it here," Junttila said. "I have many great memories here."
Tim Haislet has many fond memories from his 25 years of teaching at OHS, many of which provoke laughter. Amongst all his stories, he is known for the time he carried a kid into the nurse's office on April Fool's Day pretending that they were dying, shaved off all of his hair to introduce himself to the kids as a substitute teacher and called the wife of science teacher Jeremy Buch just so he could match outfits with him. Among teaching various science classes, he also started the science team and coached baseball for many years. He hopes to spend more time with his grandchildren on his farm in retirement.
"[You] know it is time to retire when [you] walk through the lunchroom and a kid yells, 'Hey! You're really good friends with my grandpa!" Haislet said, "and then another kid yells, 'Yeah! He's good friends with my grandpa too!'"
Julie McMerty has taught various English classes during her 9 years at Orono. In addition, she has taught at Cloquet High School for 36 years, coached speech for 15 years and directed plays for 35 years. She says that she will miss watching her students improve their speaking and writing skills in and outside of the classroom. In her retirement, McMerty plans to read, volunteer, travel and spend time with friends and family.
The Orono School District and its members will miss these teachers and the legacies that they have created throughout their years.

About the Writer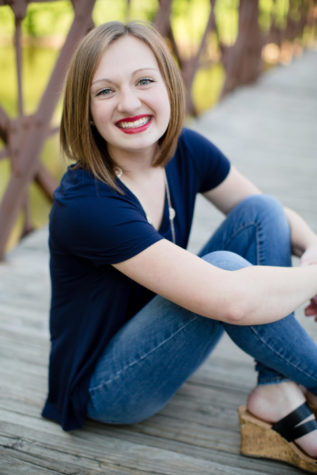 Emma VandenEinde, Staff Reporter
Hello there! I'm Emma VandenEinde, a senior and current staff reporter for the Spartan Speaks. I love the role of journalism in our society as it has become...