Orono Nordic Skis Over their First Finish Lines
Hang on for a minute...we're trying to find some more stories you might like.
Between a warm December and fully booked ski trails, the Orono Nordic Ski team's time on snow has been precious and scarce. Nonetheless, they hit Como Park's ski trails the other day with energy and enthusiasm, fired up for the first race of the season. Competing against Highland Park, Breck, Mound Westonka, Holy Family, Blake, and three other schools, Orono skiers crushed it.
The Como Park trail was a 4K loop, and skiers did two laps around, completing a whopping 8K race. Varsity skiers did very well, the girls getting second place to Highland Park by only 30 points. Boys varsity got fifth place, facing some very tough competition. The top two skiers for Orono were junior Grace Leslie, a second year skier, who placed eighth in girls varsity at 28:55, and sophomore Kevin Cornelius placed tenth at 24:22.
"
Overall, it was a great turnout, but there can always be more."
As for JV, Norwegian exchange student junior Helene Moxnes and eighth grader Grace Minor finished fifth and third in the 4K. The JV boys skied their hardest in the 8K, and sophomore Scott Gorsuch and seventh grader Braden Kavanagh finished the full 8K loop. You can find the full results of the race on SkinnySki.com.
Overall, it was a great turnout for Orono, but there can always be more. Come cheer on Orono skiers at their next race, which is on January 19, at Battle Creek Regional Park. Hope to see you there.

About the Writer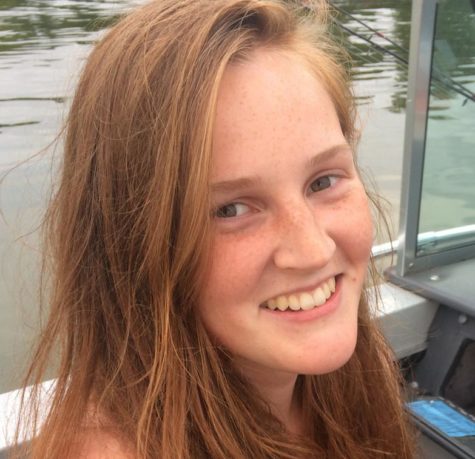 Ella Langer, News Editor
Ella Langer is an Orono High School junior participating in Journalism II. She has many interesting facts about her such as she started playing tennis,...