Dylan Gardner: Showing Our Generation Adventures in Real Time
Dylan Gardner comes from Pasadena, Calif. Though not many people have heard or seen him, he has big dreams for the future. This extraordinary young teen is talented when it comes to singing and can't wait for his sound to be heard around the nation.
His album Adventures In Real Time includes ten amazing songs that all have their own, different meaning.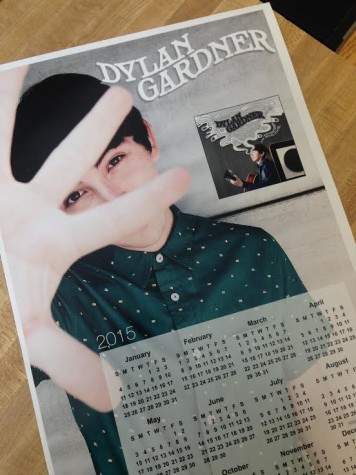 The first song "Lets Get Started" has a very upbeat theme that just goes to show how excited Gardner is to be writing and singing his own songs. It starts out with a faster beat and has a faster beat throughout the song. The main chorus says "Come on let's get started, just don't leave me broken hearted." It is a very catchy phrase that will stick in the heads of listeners.
Gardner's second song on his album, "Heroes Tonight", shows people that anyone can be a hero and has a pop feel to remind listeners of good times.
The third track on the album, "I'm Nothing Without You", is a classic love song. Gardner expresses his love for a mystery girl he feels lost without. In this song there is also a tiny hint of country in the background mixed with a California feel. "I'm Nothing Without You" has a faster beat and is a very fun song to dance to.
Gardner's fourth song, "Too Afraid To Love You", gives off more of a dance beat song.
The fifth song, "I Think I'm Falling For Something", is a bit different from his other songs. It starts off a bit slower then moves into a sweeter melody accompanied with piano and trumpets.
Gardner's sixth song on his album, "The Actor", also starts off slow with a sweet guitar melody. This song stands out from the rest of his songs in his album because he states I have lost my way and "I don't know what it is or what I should say". Yet he doesn't want to be left behind. Though this song has a more sad message, it has a greater meaning behind it.
After a softer and more sad melody, song number seven, "Sing For The Stars", is a great pick me up song. Gardner serenades to "sing for the stars, cause one day they'll be ours."  This shows to just keep moving on and don't give up. When in doubt just sing for the stars.
The eighth song, "Feeling Of Love",  is a power song. This song gives off a vibe of independence and strength. The lyrics show that love will be there when all else fails.
Gardner's ninth song, "With A Kiss", gives off a huge indie feel with a bit of pop. This is one of the top songs on the album because of the lyrics and the beat it has. It is very upbeat and makes listeners want to get up and dance. This song also gives them a feel as if they are going back in time and then flashing forward to the future. "With A Kiss" has a great feel and could be enjoyed by anyone.
The last and final song on Gardner's album, "Invincible", is the cherry on top. It ends his album with a bang. He shows through his lyrics that even if having a bad day, anyone can get through it and is invincible. Everyone can chase miracles and be who they are.
Each and every one of Gardener's song are written and produced by himself along with John Dragonetti, a composer and producer. Gardner has a passion for music and has for the past ten years. Alongside with him is his brother Mark Gardner.
Each and every one of Gardener's songs has their own meaning behind the lyrics. Gardner has a love for writing and singing and will continue too.