The Spartan Speaks and Spartan Annual Win State Journalism Awards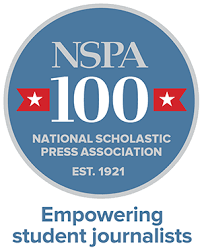 This spring, the Minnesota High School Press Association (MHSPA) released the winners of the State Journalism Awards for the 2020-21 school year. Normally, the state convention is held in the fall, but it has not taken place since 2019 due to the COVID-19 pandemic.
MHSPA judges analyzed thousands of stories from student newspapers, yearbooks, news websites, and literary magazines across the state of Minnesota to determine winners in categories that ranged from broadcasts to layout design to articles and photography.
Both of Orono High School's journalism publications, the Spartan Annual yearbook and The Spartan Speaks online newspaper earned Gold Medallion Awards. Advisers Sarah Cole (yearbook) and Kyle Ann Herring (online newspaper) were notified of the State Award winners on May. 11.
These awards included:
First Place in Online Multimedia Story for the 2021 Orono Course Guide by The Spartan Speaks Staff:
First Place in Interactive Graphic for the 2021 Senior Future Plans Graphic by Lauryn Pietrzak and Mikayla Burns:
Third Place in Interactive Graphic for the Libby App Aid Resource by Gracie Hornbaker:
Third Place in Feature Story Broadcast for the video on the history of women's sports at Orono by Cate Challgren:
Fourth Place in News Story Broadcast on the 2021 Decision Day by Mikayla Burns:
Seniors finish off high school with a decision day celebration
Fifth Place for yearbook design by Cate Challgren and Morgan Cole for "Floatin, boatin, surfin everyday."  
Congratulations to all the award winners for their success and hard work!
Awards for the 2021-22 school year will be entered this summer and awarded next fall at the Minnesota High School Press Association's State Convention at the University of Minnesota, Twin Cities on Oct. 13.
Leave a Comment
About the Contributor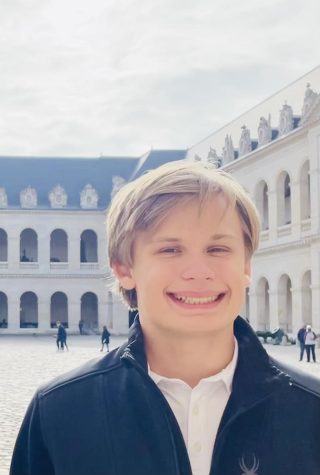 Joseph Mariani, Editor-in-Chief
Hi, my name is Joseph Mariani, I am a senior, and this is my third year writing for The Spartan Speaks. I am excited to report on school events, especially...