Another Successful Year of the Wooley Haunted House
Every year, the Wooley family household hosts their extravagant "Wooley Haunted House." However, COVID-19 precautions limited the family's ability to host their Haunted House for their community in 2020. With their expectations being low after the different experience last year, their outcome this year significantly exceeded their expectations.
"After last year's activities being limited due to COVID-19, the turnout this year was better than ever. Seeing a ton of people, both kids and adults, show up to our Haunted House was extremely heartwarming," OHS Spanish teacher and Haunted House host Lori Wooley said.
Wooley and her family have been hosting their annual Haunted House for eight years. Usually taking place the Saturday before MEA break, the event lasts about three hours. Giving the tours herself, Wooley takes groups of 4-5 through the Haunted House. The tours usually last around four minutes.
"This idea came about when my kids became intrigued with everything Halloween. They would go through the Halloween decorations at my mother-in-law's house during Christmas," Wooley said.
Not only does the event provide entertainment, the family also donates cash to charity through their Haunted House. They have had people donate cash when they enter the house. In past years, The Wooley's have donated to Letters of Love – a club started by Grace Berbig back in September of 2018 that writes and sends letters to children in Children's Hospitals globally.
"My favorite part is all of it! Creating an event inclusive to our community is something so special for people of all ages," Wooley said.
Senior Anna Moen volunteered to be a part of the Haunted House back in 2018. Being close to the family, she wanted to participate in something important and exciting for the Orono community.
"I loved being a part of the event. It's a great way to bring friends and family together around Halloween," Moen said.
Leave a Comment
About the Contributor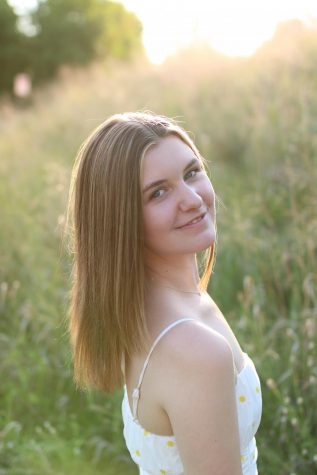 Delaney Whitney, Editor in Chief
Hi! I'm Delaney Whitney. This is my second year on The Spartan Speaks and I am currently an Editor in Chief. Additionally to the Spartan Speaks, I am a...