Orono Girls Tennis Success
The Orono Girls Tennis Team has had a great season. They lost nine seniors from the previous year, and still continued to come to a record of 9-3 in the regular season.
"This season was super fun. After losing nine seniors last year, we had a lot of new players on the team this year. We played strong matches throughout the season, despite our loss in section quarterfinals. Orono's team was successful as an individual this past week, and captain Carli Olsen qualified for state," senior Nina Larsen said.
Not only did they have a successful year with their new group of girls but they also were successful off the court. Interactions with the captains helped out the new girls.
The captains for this year learned new things as well, creating new bonds and other beneficial factors. Again with the 9-3 record, the captains fulfilled their jobs to make a successful year.
"Something I learned about being a leader on the team this year is that communication is key to success. Cheering each other on during practices and matches helps our team thrive. I've really enjoyed being a leader on this team," senior Kate McGrann said.
Together this season for the Orono girls tennis team has been a success. Still going along with the season the Orono girls tennis team has another player qualifying to go to state, Carli Olsen. Also losing another five seniors this year, they have a young team for the next season. Having a young team again will help the growth of the up and coming seasons.
"I would say that I look up to Carli Olsen because she always has a positive attitude. She brings a lot of team spirit and encourages everyone to play their best and give it their all," Larsen said.
Leave a Comment
About the Contributor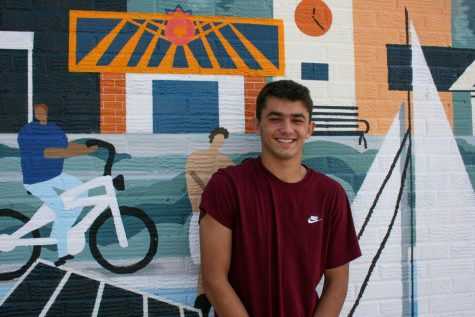 Jacob Farrell, Sports Editor
Hi my name is Jacob Farrell, this is my 2nd year on The Spartan Speaks. I was a reporter last year, and am now a Sports Editor. I am a captain of the basketball...