A run down on the 2020 candidates for president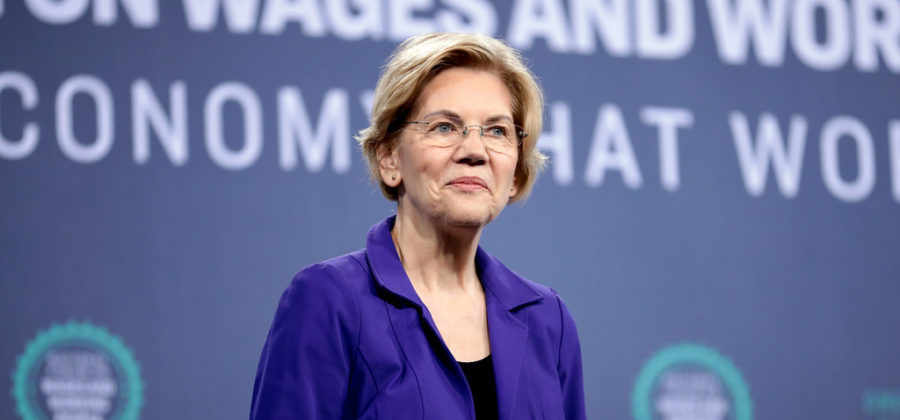 Claire Suchy
Copy Editor
With the 2020 election coming up in under a year, it's an absolutely integral part of being an active citizen that you are informed. Learning the key points of a candidate's election points will help you make a more advised decision next November at the polling booth. From Donald Trump to Elizabeth Warren to Joe Walsh, the 2020 presidential candidates offer a diverse set of beliefs and policies.
Starting with the sitting president, Donald Trump is polling with 86% of the republican party, according to the Economist as of Oct. 16. President Trump has a strong and devoted base, mostly focusing on immigration policy, lowering taxes and cutting the government's role, as well as other traditionally conservative views. He took these beliefs and turned them into policy, from drawing out of the Paris Climate Accords to banning transgender troops in the military.
"I like a lot of his views, especially on immigration," said senior Geneva Berrett, "Especially like just the fact that he's not a politician and that he knows stuff besides [politics] because politicians wouldn't know, especially about economic issues and stuff like that."
Next, former Vice President Joe Biden is polling with 26% of the democratic party, according to the Economist as of Nov. 3 through 5. Joe Biden's more moderate policies make him a popular candidate among democrats, currently polling 1 point ahead of Elizabeth Warren, according to the Economist. Biden has highlighted a mostly communitarian economic policy, a plan for medicare saying it is "a right for all, not a privilege for few", and some criminal justice reforms. Biden currently holds the majority of the black voters, a critical demographic of votes, according to Politico.
Subsequently trailing Biden in the polls, Elizabeth Warren is polling with 25% of the democratic party, according to the Economist as of Nov. 3 through 5. Warren is known mostly for her idealist views that are both social and economic. Advocating for everything from free college to medicare for all, Warren's communitarian views have energized the far left.
"She's a strong, powerful woman, you know, I like everything that she stands for," said senior Sara Murley.
"
I just think it's about time we have a woman as president"
— Sara Murley
Not too far behind Biden and Warren is Vermont Senator Bernie Sanders, who is polling with 14%. Sanders ran for the democratic nomination in 2016, but ultimately lost it to Hillary Clinton. Sanders has been outspoken on several controversial issues, even within his own party, such as breaking up big banks, free college, and Medicare for all. Sanders is a self described 'Democratic Socialist', a political alignment that supports a free and democratic political field and a socialist economy. Sanders is polling 31% of America's 18-29 year olds, according to Harvard Kennedy Institute of Politics.
Though Donald Trump currently holds a large majority of the republican base, he is still being challenged by several candidates. Former Illinois congressman Joe Walsh, former Massachusetts governor William Weld, and former South Carolina congressman Mark Sanford are all challenging President Trump for the republican nomination.
Beyond the three frontrunners, there are nine additional democratic candidates\; Pete Buttigieg, Kamala Harris, Amy Klobuchar, Andrew Yang, Corey Booker, Tulsi Gabbard, Tom Steyer, Julian Castro, and Michael Bennet. The left has been divided on who will receive the democratic nomination, but recent polls points to either Biden or Warren.
Furthermore, there are a few candidates outside the democratic and republican parties that are running as well. The Green Party, a federation that focuses on 'green politics', has officially recognized the campaign of Howie Hawkins. The Libertarian Party has yet to select a nominee but will do so in May 2020.
About the Writer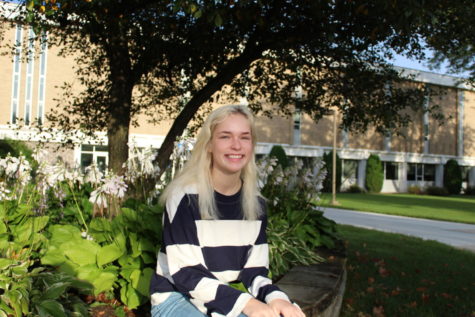 Claire Suchy, Copy Editor
Hello! I am currently at Senior at Orono High School. This is my third year in journalism, which is one of my favorite classes. It is my second year working...