Teacher Appreciation Week
Claire Suchy
Copy Editor
Monday, May 6 marked the beginning of 2019 teacher appreciation week. Teacher appreciation week takes place during the first week of May, lasting from May 6 to May 10. This week allows you to show your teachers know that you're thankful for and appreciate everything that they do to make your educational life superb.
A day dedicated to celebrating teachers has been talked about in Congress since 1944, but it took awhile for the day to become official. The idea of teacher appreciation day originated with Mattye Whyte Woodridge, an Arkansas teacher, who thought there should be a day to honor teachers, Woodridge wrote a letter to Eleanor Roosevelt advocating for teacher appreciation day. Roosevelt campaigned for teacher appreciation day in 1953, but it ultimately did not happen.
Not until March 30 1980, where it was finally proclaimed teacher appreciation day, according to National Day Calendar. In 1984, the National Education Association (NEA) changed teacher appreciation day in into an entire week. From 1980 until 1985, teacher appreciation week was celebrated on the first week in March, but it was later changed to the first week in May by the Nation PTA.
Students bring their teachers a wide variety of things, ranging from thank you notes to gift cards. They thank their teachers for their dedication to their students and teaching.
"When I was younger, I got gift cards for all of my teachers," said junior Kendall Mauer, "but back then I only had two teachers, and now I have seven, so I don't really do anything know."
Teacher appreciation week is a longstanding tradition that many in grades K-12 enjoy partaking in. So make sure to say thank you to your favorite teacher.
About the Writer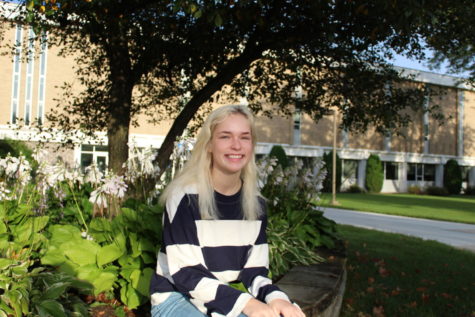 Claire Suchy, Copy Editor
Hello! I am currently at Senior at Orono High School. This is my third year in journalism, which is one of my favorite classes. It is my second year working...