Fans prove powerful in sports success
With the winter sports seasons ending in mid-March, fans were sad to see the events come to a close.
Considering nine of the 12 winter sports sent a representative to State this year, students were excited to attend the events and support their peers, even if it meant missing school.
"There definitely was an increase in attendance to events when students had the option to miss school," athletic director Bucky Mieras said.
Alpine and nordic skiing started out the State events on Feb. 12 and 13 at Giants Ridge in Biwabik, Minn. Despite the three-and-a-half hour drive up north, four hardy seniors braved the cold to cheer on their peers competing in the State tournament.
Next up to participate in the State tournament was the Orono dance team competing in Varsity Jazz. Pulling a small crowd of loyal fans at the Target Center, the team finished in twelfth place.
Members of the varsity wrestling team also participated in the State tournament.
"It was really fun cheering on my classmates and watching them wrestle on such a big stage," senior Stephanie Shekels said.
While the boys were wrestling for State titles, the boys hockey team was preparing for their section final game against Breck.
"I didn't even know this many kids went to Orono," head boys hockey coach Kasey Yoder said in an interview with The Star Tribune – MN Hockey Hub.
Fans of Orono had a big day of cheering loudly March 6. The boys hockey team played against Totino Grace at noon and the boys basketball team played their section final game in St. Cloud in the evening.
With another chance for a team from Orono to participate in the State tournament, fans were excited to attend the event.
"It's cool that two teams were having significant games on the same day," senior hockey player Ellis Norenberg said.
A crowd supported the boys basketball team leading to the boys defeating Delano and punching their ticket to the State tournament.
Fans at Orono had two straight weeks of intense games and loud cheering.
"When the fans are loud it is a fun atmosphere to play in and it makes us work harder," junior basketball player Cole Hennings said.
With all of the fans joining together in cheers a positive and inviting atmosphere was created.
Along with uniformed cheers, there were also designated dress-up themes. Themes included beach day, neon 90s and Spartan spirit.
"The students have done a great job keeping it a positive atmosphere for everyone involved," Mieras said.
Although the spring sports are starting up, students at Orono want to continue on with the large fan bases and cheer on the spring sports as they make their trek to the State tournament.
"Playing in front of a crowd is just more fun," senior and main spirit leader Jake Roach said.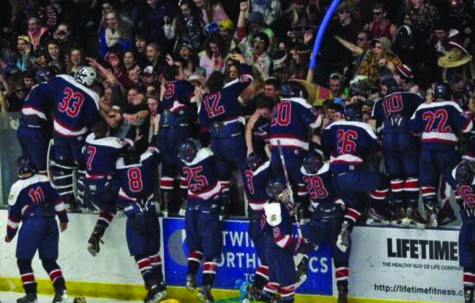 About the Contributor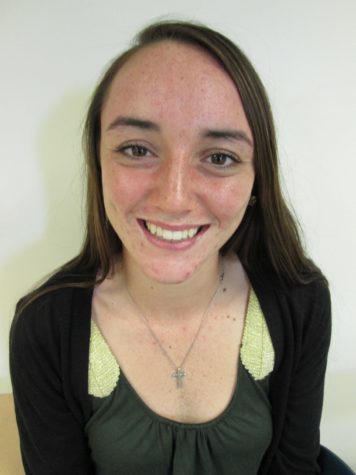 Shelby Earley, Staff Reporter
Shelby Earley, a staff reporter for The Spartan Speaks, is hardworking and driven with a great sense of humor.

She has been the captain of the Orono...