The Cost of College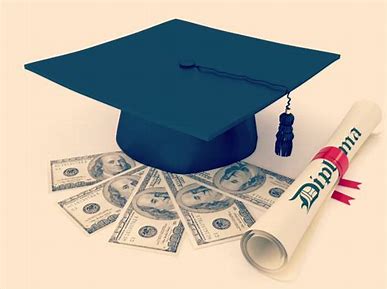 College tuition is on the rise. Students find themselves having to take out student and federal loans at amounts that are much greater than students in past decades.
"Statistically, higher education is one of the things that is rising in cost the fastest in the United States…far faster than inflation," AP World History and Leadership teacher Michelle Naylor said.
According to Forbes Advisor, between 1980 and 2020, the average price of tuition, fees and room and board for an undergraduate degree has increased 169%, as reported from the Georgetown University Center on Education and the Workforce. In 1980, the average price to attend a four-year college annually was $10,231, which included tuition, fees, room and board and was adjusted for inflation. In 2019-20, the annual price increased to $28,775.
Although cost of attendance is on the rise, students are able to apply for federal financial aid and loans through the FAFSA, as well as academic aid and need based aid through the colleges themselves.
"Just because the initial sticker price is a certain amount of money, and that keeps raising each year, that doesn't necessarily mean that that's what a family is going to pay," OHS Counselor Jamie Menne said.
There are many factors that contribute to the increased cost of attending colleges and universities. Today, colleges offer a wider variety of services such as daycare and mental health resources. There is also a greater push for educational institutions to pay professors a higher salary. Additionally, there are constant changes in state and local funding for private and public colleges and universities; all of which affect the cost of attending the school.
Recent inflation, along with reduction in government aid, is pushing institutions to raise everything from tuition and fees to room and board. Some higher education institutions, including the Ivies, cost upwards of $90,000. The College Board reported that the average debt load was $28,400 in 2020.
"Most students don't really understand how debt can be so crippling, and it's not worth it to have that much debt if you're just taking general classes," Naylor said.
According to Bankrate, the U.S. collectively owes roughly $1.75 trillion in student loan debt. This upcoming June, the Supreme Court is expected to rule on President Biden's plan to forgive thousands of dollars in student loan debt for many borrowers.
A poll from the Wall Street Journal and NORC Center for Public Affairs Research at the University of Chicago showed that 56% of those polled responded that they believe earning a four-year degree is not worth the cost, while 42% said it is worth it; according to The Hill.
"I think that it depends on the person, but in many cases, your lifetime earnings tend to be more if you have a degree. That's if your field of work requires a degree, but it may not be necessary for all careers," OHS English teacher Grace Nohner said.
Each person's academic and professional goals are unique to them, and the path to success is not the same for every student. Students can choose from various forms of post-secondary education such as 4-year and 2-year colleges and universities, trade schools, community colleges and the military.
"Families and students have to weigh the pros and cons of the cost to attend to what they see as the potential outcomes…[they'll] have to determine what the right option for them is," Menne said.
Time will tell if tuition continues to rise and if college remains a necessity for future generations; but for now, college-prospective students will have to determine if the cost is worth the education.
Leave a Comment
About the Contributor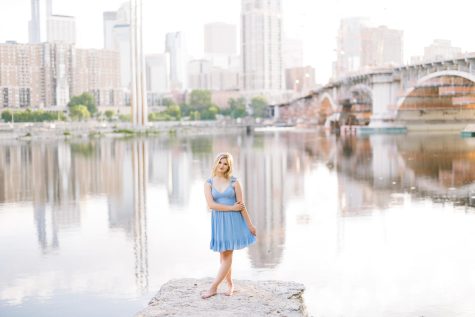 Brooklyn Elsenpeter, Editor in Chief
Hi, my name is Brooklyn Elsenpeter. This is my second year on The Spartan Speaks and I am currently the Editor-in-Chief. My favorite part of writing for...