SPARKS In Need of More Members
Have you ever thought about how you could help your community?
For those who live in the Orono School District, a new opportunity has arisen. It goes by the name of the SPARKS, and according to the Calvin Presbyterian Church in Long Lake, it stands for "Student's Potential for Achievement Resiliency Kinship Support."
The program, according to the Orono Community Education website, is "An after-school, neighborhood-based program for elementary and middle school-age students provided by the Orono School District and coordinated by the Community Education department."
Orono Public Schools also states that SPARKS' goal is to provide extra time and support to students.
To put it simply, SPARKS is a tutoring and mentoring program for Orono High School students to help younger kids with their own schoolwork while also being a role model.
"[The purpose of the program is] to support kids academically and to foster positive relationships after school," Chelsea Rhea, the director of SPARKS said.
SPARKS has two locations: the Calvin Church in Long Lake and the Maple Plain Community Church. Mentoring and tutoring sessions are from 3-5 p.m. on Tuesdays and Thursdays, which are attended by Orono middle, intermediate and elementary schoolers.
"Mentoring sessions are usually divided in half between academics and relationship-building," Rhea said.
The tutors are an essential part of the program. While they do help out students with their homework, they also gain something themselves: Interpersonal skills.
"Honestly, I think it's nice to meet others and see how they learn and understand things," a senior at Orono High School and a SPARKS mentor, Maria Williams said.
Another major part of the program is the mentoring aspect. It is vital that children learn to communicate with others and work well in groups, and this is practiced by fun activities the students do with their mentors.
"I help kids with their Spanish and mathematics. After we go through their schoolwork, we usually play a fun game or do a craft," another SPARKS tutor and OHS junior, Lydia Muldoon said.
Muldoon also recalled the time when the whole SPARKS team made gnome and snowman ornament crafts to celebrate the holiday season and how happy the kids were to do it.
SPARKS is looking for more members, as there are many kids who need mentoring and the current number of tutors can only cover so many kids individually. Thankfully, more people have been joining in recent months, but more recruits are always welcomed.
"I have learned how to help people and recognize when they are in need and what they need," an OHS junior and a new SPARKS mentor, Ellie Wheaton said.
The kids themselves even have a thing or two to say how they feel about the program.
"It improves the local community and the program is good for any student who needs help with their homework or a supportive and fun place to do it," 8th grader and SPARKS student Ava Jones said.
There are many reasons why one should volunteer to serve their community, especially in the realm of tutoring and mentoring others.
The Interagency Working Group on Youth Programs said the benefits of tutoring that young people receive include a better attitude towards school, improved self-esteem, increased high school graduation rates, improved interpersonal skills and decreased likelihood of initiating drug and alcohol use. Harvard Medical School says that studies have shown that volunteering helps people who donate their time feel more socially connected, and have a lower chance of becoming depressed.
For any high school student that wants to better their community and the lives of younger people, SPARKS is a great way of accomplishing that while having some fun too.
Any OHS student interested in joining SPARKS can fill out the High School Age Application Form and return it to the Community Education office or email to Genna Torney at [email protected].
Leave a Comment
About the Contributor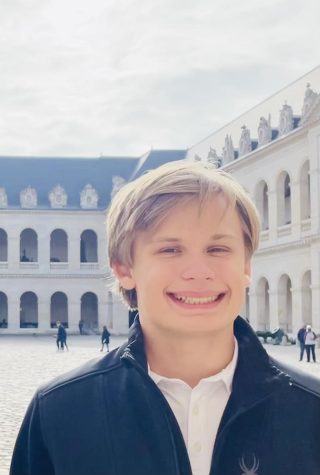 Joseph Mariani, Editor-in-Chief
Hi, my name is Joseph Mariani, I am a senior, and this is my third year writing for The Spartan Speaks. I am excited to report on school events, especially...