Guide to Orono Winterfest Week 2023
Guide to Orono Winterfest Week 2023
Monday the 6th: The first day of Winterfest Week is scheduled normally and the dress-up day's theme is pajamas. Monday marks the beginning of Happy Heart Hunting, in which students have to find a heart somewhere in the high school with their name on it along with those of two other people. The three classmates have to communicate with one another and convene at the office with their heart to receive a special prize. The medallion heart also starts on this day, and consists of a clue being released on Instagram, usually a cryptic riddle, to the location of a medallion that can be traded in for a reward.
Tuesday the 7th: Tuesday's dress-up theme is anything but a backpack and the schedule for that day is reverse Spartan Hour. From 1:50 to 2:30 there will be an assembly in the gym to crown the 2023 Orono Winterfest Court.
Wednesday the 8th: This day will be a Spartan Hour day and the dress-up theme is class color (Senior-Black, Junior-White, Sophomore-Purple, Freshman-Carolina Blue). During Spartan Hour, there will be a class competition in the gym where the four grades will ruthlessly compete for the coveted title of school champions.
Thursday the 9th: Once again, this day is a Spartan Hour day and the theme for the dress-up is jerseys. During Spartan Hour there will be a Unified Basketball game planned and played by none other than Orono's own Unified Club. Also, during lunch, students will have the opportunity to play Kahoots to win prizes.
Friday the 10th: For the final weekday, the school will all be wearing flannel and once again have the Spartan Hour schedule. During Spartan Hour, the juniors and seniors will compete head to head in a powderbuff volleyball game. Also, BINGO will be available to play for all three lunch periods.
Saturday the 11th: Orono's Sadie Hawkins dance, in which it is tradition for the girls to ask the guys, will run from 8 to 9:30 p.m. in the OHS cafeteria. Make sure to make plans for before and after the dance with your friends and dates early so that there is no confusion when the day comes.
Happy Winterfest Week!
Leave a Comment
About the Contributor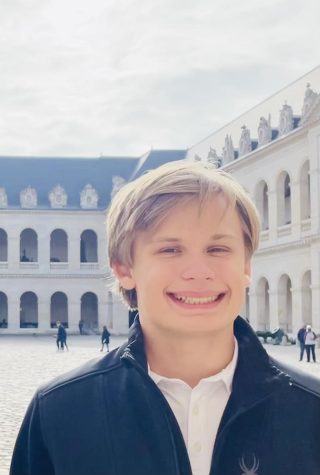 Joseph Mariani, Editor-in-Chief
Hi, my name is Joseph Mariani, I am a senior, and this is my third year writing for The Spartan Speaks. I am excited to report on school events, especially...