The Impact of the Midterms in Minnesota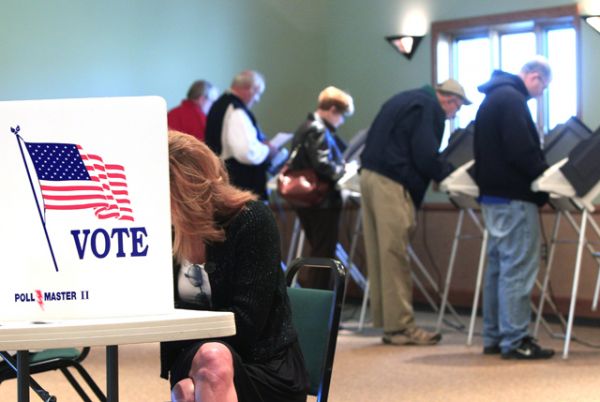 Following the midterm election this past November, Minnesota's new and re-elected officials have officially begun their terms. With many debated topics on the ballot, Minnesotans will be looking to their local and state officials to act on the issues that they had campaigned on.
Regarding the governorship in Minnesota, Governor Tim Walz and Lieutenant Governor Peggy Flanagan were re-elected for a second term, beating Scott Jensen and Matt Birk.
With the recent overturning of Roe v. Wade and the United States Supreme Court's ruling to allow the states to determine the course of action regarding abortion access and rights, state governors and legislatures were given greater power to uphold abortion access or to invoke restrictions.
Throughout his previous term, Gov. Walz had been an avid supporter of abortion rights, which had been at the forefront of Minnesota's governor race, among other issues.
"Many of the national issues impacted local elections, I think it brought people out to vote," OHS English teacher Grace Nohner said.
Local elections give citizens the ability to have a voice in who represents them and who will have the power to shape local policies and priorities.
"[Local elections] are important. Some of the decisions at the local level, like how to fund our schools, directly impact us. Also, local politicians are more accessible and more open to hearing from their constituents," OHS History teacher Quinn Montgomery said.
The state government is responsible for a wide array of services which include, but are not limited to, imposing state taxes, public school funding, infrastructure, welfare and public safety.
Elected representatives and senators act on their constituents' behalf and relay their constituents' concerns to the federal branch of the government.
"In Minnesota, my job and my entire staff is set up to listen because that's where I spend time with constituents, the people I represent-small businesses, community groups, individuals, schools, police officers, firefighters, teachers and everybody that comprise our community. I listen and I make it a point to get to as many people, in as many places as I can, when I'm in town to hear what's important to people. Then I take what I hear in Minnesota, and I bring that to Washington, where we are set up to do something about it," Minnesota's 3rd Congressional District Representative Dean Phillips said.
Minnesota had no Senate seats up for election in the 2022 midterms but did have 8 Districts with a House of Representatives race. The following are the candidates who won: Brad Finstad (R), Angie Craig (D), Dean Phillips (D), Betty McCollum (D), Ilhan Omar (D), Tom Emmer (R), Michelle Fischbach (R) and Pete Stauber (R). Regarding the Secretary of State, Steve Simon (D) was elected. Julie Blaha (D) was elected State Auditor and Keith Ellison (D) was elected Attorney General.
Hennepin County comprises Congressional Districts 3 and 5 and has seven commissioners elected from seven districts within the county. Three of the commissioners' districts held an election. The following are the elected county commissioners: Irene Fernando (District 2), Marion Greene (District 3) and Angela Conley (District 4).
Additionally, in Hennepin County, Dawanna Witt won the Sheriff's race, Ilhan Omar (D) and Dean Phillips (D) won the House of Representatives race and Mary Moriarty won the County Attorney race.
The Hennepin County Sheriff's race proved to be groundbreaking as Dawanna Witt, Hennepin County's newly elected Sheriff, became the first Black woman to hold the position.
Representation in public office was established to give constituents the opportunity to vote for candidates who will best represent them and their concerns. Representation promotes a more inclusive governance, which can build trust between elected officials and their constituents.
"I think the biggest change that we can enact that would improve more lives than anything else, is to ensure that we provide equal opportunity to as many people as humanly possible so that that the zip code in which you were raised or the high school that you attend, or the success of your parents isn't the only determinant of where you end up," Phillips said.
In the House of Representatives, Dean Phillips, Minnesota's 3rd Congressional District Representative, was re-elected, appointing him to a third term. Phillips is on the House Committee on Small Business, Select Committee on the Modernization of Congress, House Committee on Foreign Affairs and the House Committee on Ethics. Phillips is also involved in numerous congressional caucuses.
For Phillips, bipartisanship is key in lawmaking and is of the utmost importance to him and his work in both Minnesota and in D.C.
"For the country and for Minnesota, the outcome of the midterms means that there's a very, very small majority of Republicans in the House and a very small majority of Democrats in the Senate and a Democratic White House, which means if we intend to get anything done, Democrats and Republicans are going to have to work together. That is a good thing because the only way anything gets done is if we work together. I'm actually optimistic that the midterms, which came out a lot better for Democrats than most people expected, resulted in a very narrow majority which means that we have to work with those across the aisle; and that's what I love to do," Phillips said.
Bipartisanship is an act of cooperation and compromise between the two political parties which ensures that the laws passed have support from both sides of the aisle. The objective of bipartisanship is to make certain that laws are constitutional, and because they are backed by both parties, they have historically been more effective.
Ilhan Omar, Minnesota's 5th Congressional District Representative was also re-elected for a third term. Omar is on the House Foreign Affairs Committee, Global Health, Global Human Rights and International Organizations, International Organizations and Global Corporate Social Impact and on the House Education and Labor Committee. Omar is also involved in many subcommittees and congressional caucuses.
Omar's focus is on addressing the issues that she hears from her constituents, such as investing in education, freeing students from debt, creating a just immigration system, ensuring fair wages and addressing climate change.
The newly elected County Attorney of Hennepin County is Mary Moriarty. Moriarty previously served as the Chief Public Defender of Hennepin County.
According to MinnPost, the new Hennepin County Attorney said that she will prosecute violent crime effectively. In doing so, she will also look into the root causes of the violence, including social and economic factors.
Unlike in some states, where the County Attorney is appointed-in Minnesota, the County Attorney is elected by the residents. Voting for the County Attorney is critical because the role of the County Attorney is to ensure that the legal system protects the rights of their constituents and remains fair and just.
"[Voting] is your opportunity to have your voice heard and to affect change. While you might think one vote doesn't matter, when a large enough group of people share that thought, we as a state and a country lose out on valuable insight. These elections impact your life…so you might as well have a say," OHS AP Human Geography teacher Charles Bohl said.
Voting is a fundamental right that gives individuals an opportunity to express their views and have a say in who represents them and who influences the decisions that affect one's community, state, or country.
"We should all be really grateful that we live in a country in which we can vote and our vote matters and is counted," Phillips said.
As the midterm election results take effect in Minnesota and across all 50 states, residents of Hennepin County will be depending on their local and state officials to represent and address their needs and concerns. Constituents are always welcome to reach out to their local representatives and officials with any issue or concern.
Leave a Comment
About the Contributor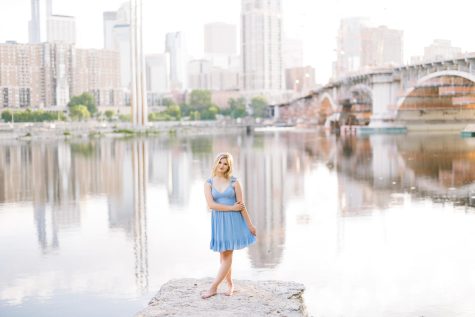 Brooklyn Elsenpeter, Editor in Chief
Hi, my name is Brooklyn Elsenpeter. This is my second year on The Spartan Speaks and I am currently the Editor-in-Chief. My favorite part of writing for...