How OHS Teachers Adapted to the COVID-19 Pandemic
Challenging is a word that best describes distance learning across the country during the COVID-19 pandemic. For a period of about a year, the Orono School District went back and forth between having schooling online, in-person, or a combination of both. While it was confusing and sometimes frustrating, the teachers and staff of Orono High School made the experience easier for each and every student, even if it was demanding for them.
93% of American children participated in distance learning during the spring of 2020, according to the United States Census, and 85% in the fall, according to NC-SARA. In Orono, this number was at a full 100% for a large chunk of the year. From day one, teachers had a daunting task in front of them, but they faced it with determination and resolve for the sake of Orono's students.
"I made Google Meets frequently so students could talk about the assignments, and because of that I was able to help anyone that was struggling with the material." Furthermore, Frie said, "While the pandemic made it difficult to give instructions, I did enjoy doing Socratic seminars online, and I found online conferences to be very effective as well," OHS English teacher Jessica Frie said.
Also, during distance learning, aspects of many classes, such as in-class labs in science courses, were impossible to do, so teachers had to get creative. Bryce Rasmussen, an OHS chemistry teacher, explained that the pandemic made his department explore the internet in search of alternatives.
"I found simulations that were able to demonstrate the concepts needed for both regular and AP Chemistry. While nothing is perfect, I [and the rest of the science department] tried as hard as possible to make the teaching process over distance learning as normal as possible," Rasmussen said.
According to the Orono School District, once the 2020-2021 school year began, they decided to have a new approach to educating during the pandemic. It was called hybrid learning, and in it, half of the student body would attend school one day and stay home the next while the other half got their turn to be in the classrooms. Out of the five teachers interviewed, it was unanimous that it was more difficult to teach hybrid than full-distance. This is because teachers had to manage two classes, one in-person and one digital, simultaneously.
"Even though distance learning was difficult, [the language department] was able to adapt. Personally, I had kids break into partners on Google Meets to practice verb conjugation and made sure everyone had their cameras on to ensure they were on task while I lectured," OHS Spanish teacher Robert Smalling said.
During this time, teachers also made sure that help was always offered. Michelle Swenson, a calculus teacher at OHS, explained that she would answer emails, post answers on Schoology and host Google Meets to give personal help.
"I spent a lot of late nights working during the pandemic, and while it was difficult to teach two classes at once, it was worth it to make sure they were learning," Swenson said.
In the present, teachers have kept some of the strategies they implemented over the course of the pandemic.
"During the pandemic, I shifted my class to feature more interactive learning activities instead of lectures because of how effective they have been in getting kids to stay engaged," World History and Leadership teacher Michelle Naylor said.
Hybrid learning would continue for the majority of the 2020-2021 school year, and masks would be required until the spring of 2022. Even if quarantine is starting to fade into the back of the school district's memory, it is important to remember what happened and give thanks to the many teachers who went above and beyond to make sure their students learned during trying times.
Leave a Comment
About the Contributor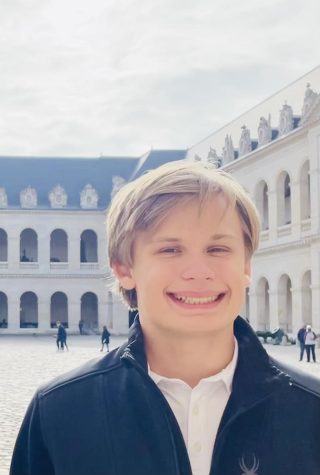 Joseph Mariani, Opinions Editor
Hi, my name is Joseph Mariani, I am a junior, and this is my second year writing for The Spartan Speaks. I am excited to report on school events, especially...