Queen Elizabeth II: Remembering 70 Years of Reign
For over 70 years, Queen Elizabeth II served as the figurehead for not only the United Kingdom but all other Commonwealth countries. Known for her love of her family, corgis, and fancy hats, she was beloved by billions. Her recent passing at Balmoral Castle on Thursday, September 8th at the age of 96 has shaken the world. Everywhere, not just the British Isles, is in mourning at this sudden and saddening loss. Her reign, her story, and her legacy are unforgettable, and she will continue to be remembered for countless years to come as her time as the monarch is retold.
When Elizabeth of the House of Windsor was born, she was never expected to be queen. Her uncle, Edward VIII, was crowned King on January 20th, 1936, and was expected to have children of his own who would inherit the throne. However, Edward fell in love with the American divorcée Wallis Simpson, and because this conflicted with his status as the head of the Anglican Church, he abdicated the throne so he could marry her. Afterward, his brother, George VI, assumed the throne and was responsible for leading the United Kingdom and its colonies through WW2, which took a massive toll on his health and he died in early 1952. Elizabeth was visiting Kenya when she heard the news of her father's passing, and she immediately traveled back to London for his funeral.
On June 2nd, 1953, she was crowned Queen Elizabeth II of the United Kingdom in Westminster Abbey. However, for the first time, this ceremony was not only done in front of the people in the church. It was also the first televised coronation in history, with, according to the UK Science Museum, over 27 million people watching (The U.K. had a population of 50 million at this time).
After her coronation, Elizabeth II was anything but idle. According to The New York Times, she visited nearly 120 countries, met with 13 U.S. Presidents, worked with over a dozen British Prime Ministers, and led the United Kingdom through the breakup of the British Empire. Even with all the international and domestic diplomacy, she still had time for family. Before she was queen, she married Phillip Mountbatten of the now former Greek Royal Family in 1947. While Phillip passed earlier this year in April, the royal couple is survived by their four children: Charles, Anne, Andrew and Edward. Their other descendants include eight grandchildren and another twelve great-grandchildren.
Upon the moment of her passing, Queen Elizabeth II's oldest child, Charles III, became King of the United Kingdom. On September 9th, Charles III said, "I know her loss will be deeply felt throughout the country, the Realms and the Commonwealth, and by countless people around the world. During this period of mourning and change, my family and I will be comforted and sustained by our knowledge of the respect and deep affection in which The Queen was so widely held."
A coronation date has not been specified, as the nation's more pressing matter is to honor the monarch that has served them for over seven decades. The Queen's funeral will be on Monday, September 19th at Westminster Abbey, and afterward, she will be laid to rest in St. George's Chapel on the grounds of Windsor Castle in Berkshire. Queen Elizabeth II will be remembered in both history books and the minds of her subjects as one of the greatest British monarchs, and an example of a good leader and kind soul that cared for each and every person she met.
Leave a Comment
About the Contributor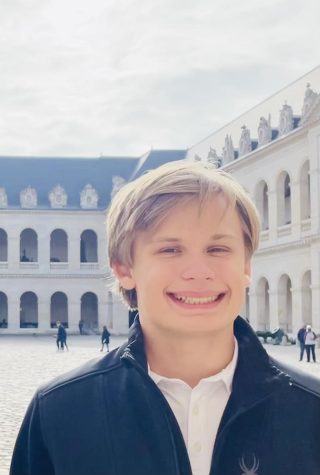 Joseph Mariani, Editor-in-Chief
Hi, my name is Joseph Mariani, I am a senior, and this is my third year writing for The Spartan Speaks. I am excited to report on school events, especially...